CALIBER® T5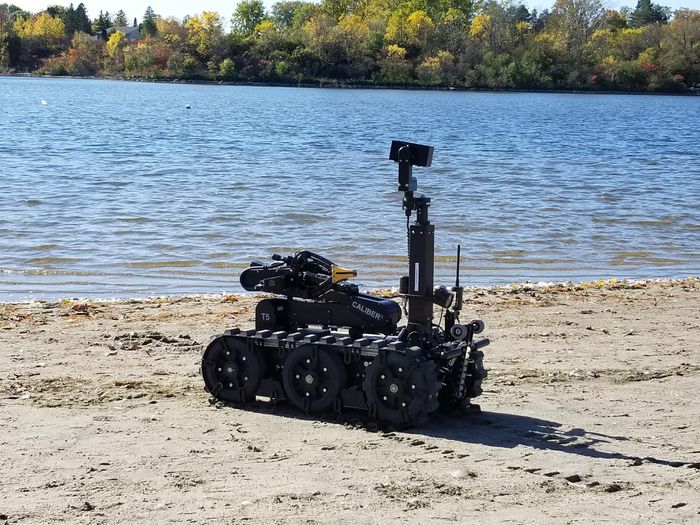 Small and lightweight, the CALIBER® T5 is a compact, two-man portable system that shares the same core design as the MK3 CALIBER®.
The T5 is best suited to assist EOD and SWAT teams in inspecting and retrieving suspicious devices from narrow passages of buses, trains & planes. Its turreted claw/disruptor arm integrates the remote handling capabilities of a robotic claw with the render-safe and breaching capabilities of a disruptor.
To safely inspect overhead compartments, add the optional Arm Extension Kit—and extend the T5's reach to 105″ (267 cm).