MINI DRACO GAS DELIVERY SYSTEM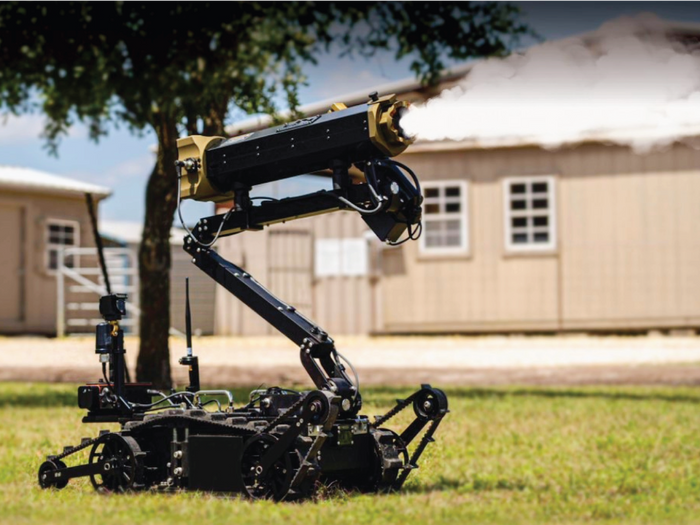 RESOLVE BARRICADED SUSPECTS QUICKLY AND SAFELY
Introducing the new Mini DRACO Gas Delivery System (GDS) from J&N Tactical: custom-engineered for seamless integration with the Mini-CALIBER® robot from ICOR Technology. Specifically designed for the safe deployment of command-initiated chemical grenades indoors, outdoors, or in vehicles, it can be operated remotely from the Mini-CALIBER® robot providing enhanced control and safety during operations.
The two-canister GDS offers flexibility in gas selection, utilizes indoor-safe baffled grenades, and features a wireless firing
system and powerful fan for controlled precise deployment. Enhance your Mini-CALIBER® robot effortlessly with the Mini DRACO Gas Delivery System. There's no need to return your robot to ICOR, as this retrofit option integrates with ease.