SkyfendHunter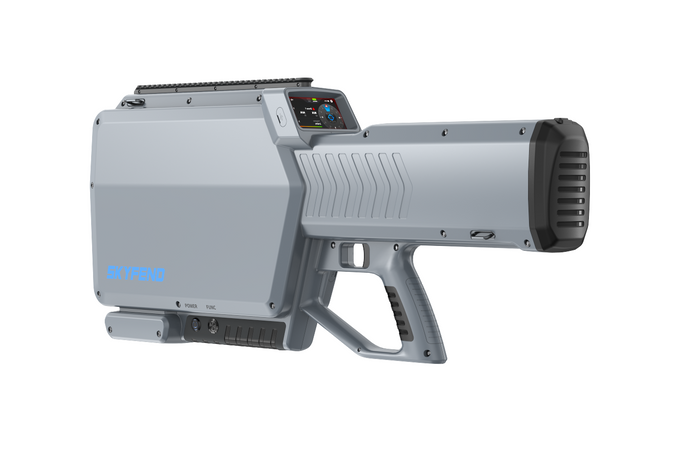 Hunter is a cost-effective, versatile handheld jammer that can detect, identify, locate, and mitigate drone threats. Hunter delivers exceptional effectiveness against the majority of types and models of UAVs. It possesses the capability to
simultaneously disrupt the control link, navigation and video transmission of multiple drones.
Hunter revolutionizes mitigation technology with its sleek and all-in-one design, enabling precise RF and GNSS jamming. With its compact form factor and user-friendly interface, Hunter is the ultimate counter-drone solution for various scenarios, including event security, VIP protection and energy facility security.