07 Jan 2018
200 US soldiers to deploy in Sinai for 9 months: US National Guard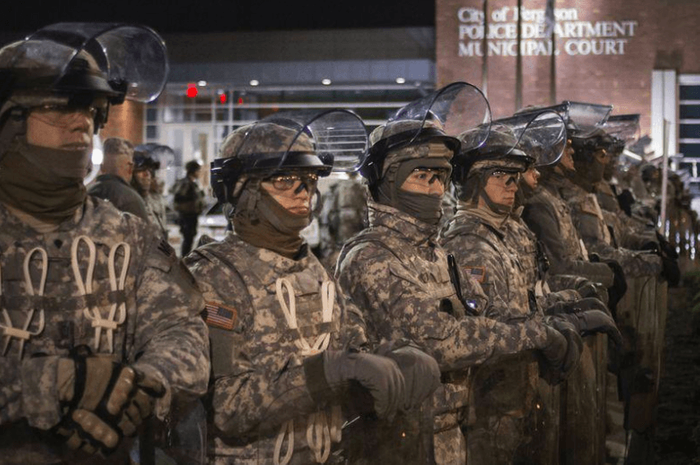 Two hundred soldiers from the US Army National Guard in Texas are ready for a nine-month deployment to Sinai set to begin at the end of January, as a part of Multinational Force and Observers (MFO), US-based Kcenttv website revealed on Saturday.
The 1-124 Cavalry squadron will head to the Sinai Peninsula to work with the MFO in enforcing the 1979 Egypt-Israeli peace treaty.
"It's an absolute honor for this unit. It's our second time doing it and we can't wait to get on the ground and continue the tradition," said Command of squadron Sergeant Major Marius Pusar.
The General Commandership of the US National Security Guard stated it's the largest crowd it has seen at a deployment ceremony.
"There's great pride.That's how we know we can succeed in our mission, is to have that kind of strength and support at home,"clarified Brigadier General, Michael Adame, the assistant division commander for support in the 36th Infantry Division in Austin.
The squadron will transfer to the US El Paso military base to finish pre-deployment training and exercises before traveling to Egypt, Kcenttv added.