22 Nov 2018
Anti Riot Body Protector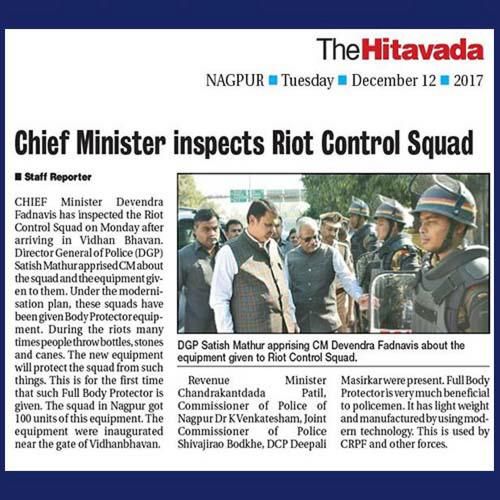 Our range of products are widely used by Law Enforcing Agencies like State Police Depts, Para Military Forces etc.
Applied Systems, India, is a Manufacturer of world class Anti Riot Boody Protector. Customised to customer requirement. and as per NIJ and VPAM KDIW German Standard.
Our Electronic division manufactures Traffic regulation equipment - Laser Speed Gun integrated with Camera - it can capture license plate from 1/4 mile and above.
Applied Systems manufactures Electronic Stethoscope, for Bomb Detection team.