29 Jul 2023
Chief of Staff discusses Egypt-US military cooperation with CENTCOM commander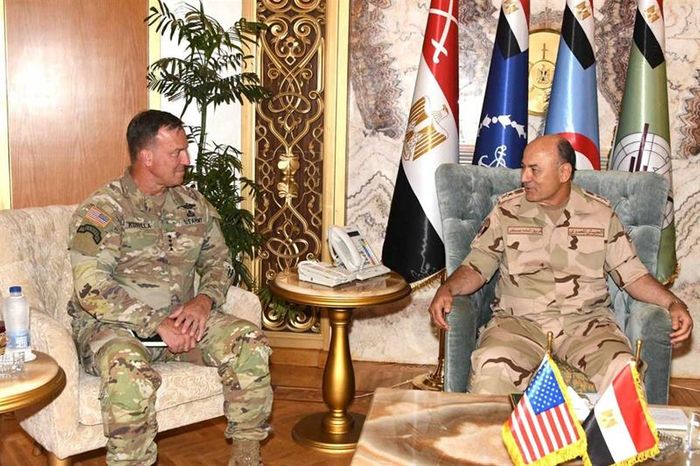 The Chief of Staff of the Egyptian Armed Forces Lt. Gen. Osama Askar discussed military cooperation and partnership between the Egyptian and US armies with US Central Command (CENTCOM) Commander Gen. Michael Kurilla and his delegation who are currently visiting Cairo.
According to a statement by the Egyptian Armed Forces spokesperson Gharib Abdel-Hafez Gharib, Lt. Gen. Askar expressed his appreciation for the strong ties that bind the armed forces of both countries, affirming the keenness of the General Command of the Egyptian Armed Forces to strengthen joint cooperation in various military and security fields.
For his part, CENTCOM Commander General Kurilla praised the central role played by Egypt in maintaining regional security and stability, pointing to the US' keenness to support strategic partnership and continuous coordination between the two sides in many fields.
A number of Egyptian and US military commanders and the Chargé d'Affaires of the US Embassy in Cairo attended the meeting.