24 May 2023
Defence Minister witnesses two joint tactical projects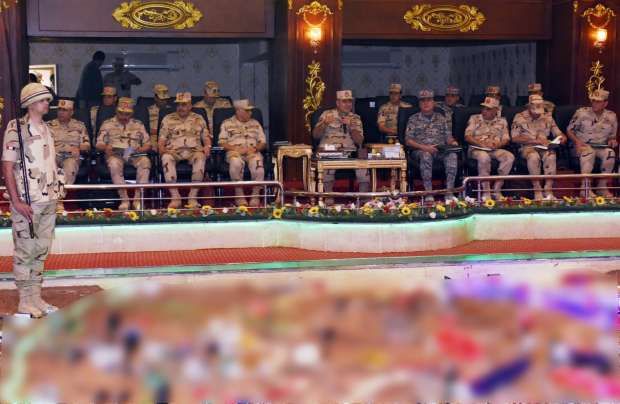 Mohammad Zaki, Commander-in-Chief of the Armed Forces and Minister of Defence and Military Production, has witnessed via video conference the main stage of two joint tactical command centre projects implemented by an Air Force formation.
Zaki conveyed the appreciation of President Abdel Fattah Al-Sisi, the Supreme Commander of the Armed Forces, and his pride in the effort exerted by the Air Force and Air Defense to carry out all the tasks assigned to them.
"The Armed Forces, with their advanced weapons systems and professional combat personnel, are capable of protecting the homeland and preserving its sanctities," he said.
Zaki also discussed with a number of participants how they manage the changing and emergency situations that can be exposed during the phases of operations. He praised the decisions made by commanders and officers and their ability to work in an integrated team, which contributes to maximizing the use of the capacities and potentials available to achieve the planned goals.
Osama Askar, Chief of Staff of the Armed Forces, also witnessed one of the stages of the two projects, which included the presentation of the decisions implemented at various levels, and the preparation, organization and coordination of cooperation between all participating elements.
He also discussed a number of commanders and officers in the implementation of their tasks and imposed a number of sudden tactical situations to ensure their ability to make the right decision during the management of operations.
Askar praised the high standard displayed by all the executed elements, which reflects high combat readiness, superior training and professionalism in the execution of missions.