27 Feb 2018
EDEX 2018 Team visit UMEX and SimTEX in Abu Dhabi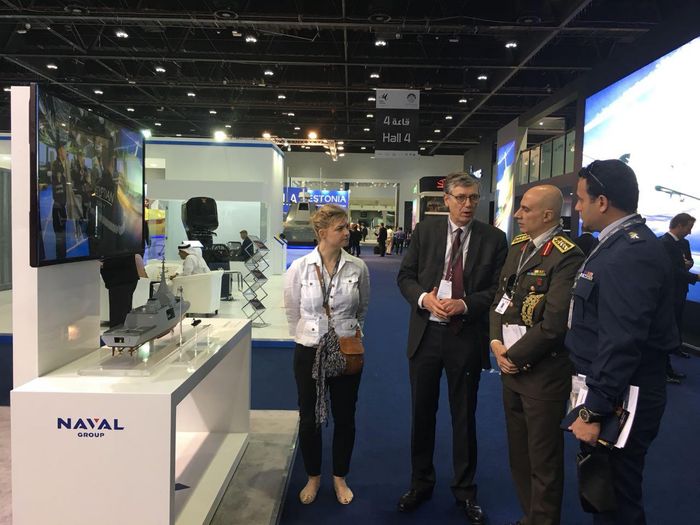 The EDEX Team visited UMEX and SimTEX this week in Abu Dhabi alongside representatives from the Egyptian Armament Authority.
The visit to UMEX and SimTEX is an important part of promoting EDEX 2018 to the Unmanned Systems & Technologies and Simulation & Training Markets.
The promotional campaign for EDEX includes several official visits to international defence and security exhibitions, raising awareness of EDEX 2018 amongst exhibitors, visitors and VIP Delegations.
Pictured here is Naval Group showing Brigadier Bassem Ramzy Mohamed Nassar, Chief of R&D, Egyptian Armament Authority, showing the delivery of their Gowind 2500 Corvettes to the Egyptian Navy.