10 Apr 2019
EDEX Wins BEST TRADE EXHIBITION at MESE Awards in Dubai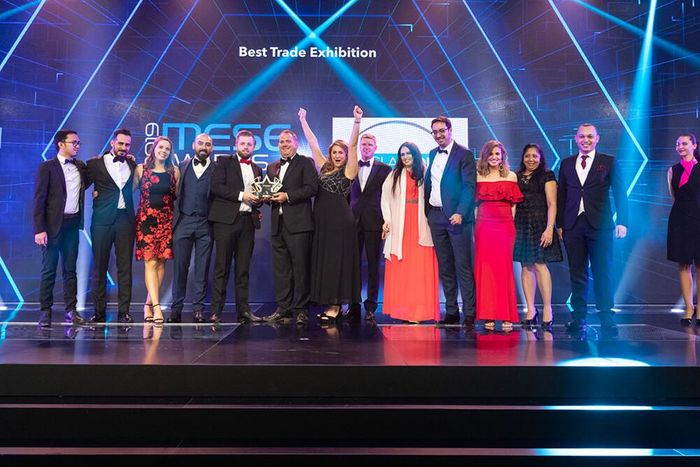 Egypt Defence Expo (EDEX) has won Best Trade Exhibition at the MESE (Middle East Special Event & Exhibition) Awards 2019, held in Dubai on Tuesday 9 April 2019. This trophy follows the impressive award for Best International Trade Show at the Exhibition News Awards in London on Friday 22 March 2019.
Entrants for both awards ceremonies were judged by fellow industry leaders, with fierce competition from long-existing events from all over the globe.
The show was organised by Clarion Events, the world-leading defence and security event organiser. In commenting about the awards, Clarion's Managing Director for the MENA region, Thomas Gaunt said: 'Delivering Egypt's first tri-service exhibition was a task that we, as Clarion Events, undertook with greatest seriousness in order to deliver the best possible event for the country. The result of the joint efforts and commitment between us, as the organiser, and the Egyptian Armed Forces was the largest launch in our company's history. We are thrilled to have these efforts recognised with two of the industry's most prestigious awards.'
The next edition of Egypt Defence Expo will take place on 07 - 10 December 2020 at the Egypt International Exhibition and Conference Centre.