25 Jan 2018
Egypt deepens militaristic ties with Russia, purchases 50 fighter jets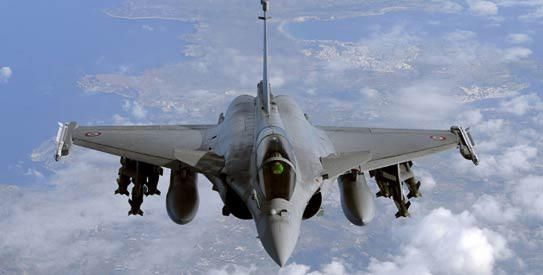 In a series of efforts to strengthen the Egyptian-Russian militaristic bond, Russia is set to supply Egypt with 50 MiG-29 fighter jets. Contracts have been signed by both parties and delivery is already underway, according to Russian news agency TASS quoting Vladamir Kozihin, the Russian presidential aide for military and technical cooperation.
The fighter jets are capable of destroying aerial targets in all conditions—day or night, rain or shine. Their strengths include providing air support for ground forces, performing aerial reconnaissance, and striking ground and sea targets. All the jets are set to arrive by 2020.
This move falls in line with a stream of shifts in the two countries' interactions, with official visits, arms deals and convergence on issues of state sovereignty dominating their political sphere.
Later this month, Russian and Egyptian paratroopers will meet in the Russian city of Novorossiysk to conduct their second joint military exercise, according to a statement by the Egyptian armed forces. The exercise, dubbed Protectors of Friendship 2, will train military personnel in the deployment of troops and vehicles, and serve as a platform for rehashing personal experiences.
"The training comes in the frame of the Egyptian armed forces plan which aims to exchange training experiences and solidify joint military relations with friend countries," the statement explained.
Egypt and Russia deepened their bilateral ties considerably ever since Egypt's 2013 uprising, which propelled the steady deterioration of the country's relationship with the U.S. This, as well as the desire to expand their international foothold and restrict themselves from being too dependent on one source, has unified Egypt's agenda with that of Russia, which wants to expand its influence in the Middle East.
Moreover, the Trump administration's recent decision to cut back on $30 million in annual aid to Egypt is also set to have resounding effects on Egypt's relationship with both the U.S. and other countries such as Russia.