10 Mar 2021
Egypt, France Conclude Joint Naval Exercise in Red Sea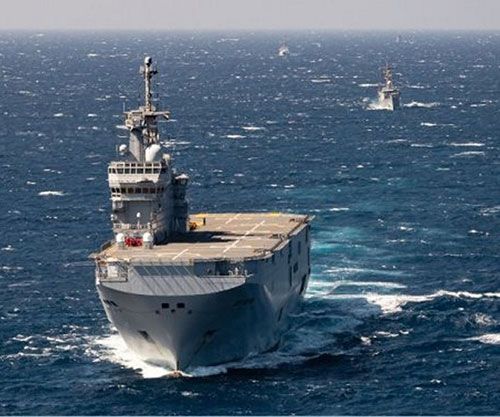 Egyptian and French naval forces have conducted a transient naval exercise within the southern fleet at the Red Sea base, according to Egyptian Army spokesperson Tamer Al-Rifai in a statement on Monday.
The training took place as part of the Armed Forces General Command's plan to upgrade the level of training and exchange experiences with the armed forces of other countries.
Al-Rifai added that the exercises were carried out with the participation of the Egyptian frigates "Sharm El-Sheikh" and "Abou Qir", with the French helicopter carrier "TONNERRE" and frigate "SURCOUF. This followed their visit to the port of Safaga on Egypt's southern Red Sea coast.
The training included many different training activities, such as the working methods of heterogeneous marine formations in assessing the situation in the areas of operations, and the method of dealing with various threats.
The exercises included protecting a vital target at sea against all potential threats, in addition to air defense exercises, and helicopter landing exercises on the roofs of naval units.
Al-Rifai said that the joint training with the French naval forces comes as part of a consolidation of bilateral Egyptian-French relations. It also aims to enhance the prospects for military cooperation between the two countries, which effectively contributes to maintaining security and maritime stability in the region.