22 Jan 2022
Egypt, France navies conduct drill in Mediterranean Sea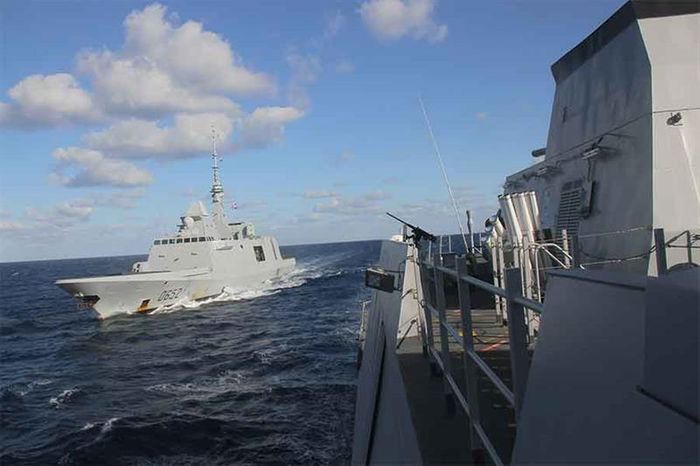 The Egyptian and French naval forces conducted a passing exercise in the zone of responsibility of Egypt's Northern Fleet in the Mediterranean Sea, Egyptian Military Spokesman Gharib Abdel-Hafez said in a statement on Saturday.
Egypt's Port Said stealth class frigate and France's La Provence frigate took part in the drill.
The exercise was part of the Egyptian Armed Forces General Command's plan to enhance the level of exercise and exchange expertise with the armed forces of friendly countries, the spokesman said.
The training included combat activities, joint operations to fend off air attacks, sailing formations, and exercises of defence against atypical threats, electronic warfare exercises, and sea supply training, Abdel-Hafez added.
The Egyptian and French navies had earlier conducted a maritime training in the Red Sea, according to a statement by the spokesman on Tuesday.
The Egyptian frigate Alexandria and the French frigate Chevalier Paul took part in the exercise.
Carrying out these drills for the second time in a short period of time contributes to exchanging expertise, achieving mutual benefits, and enhancing military cooperation, the spokesman said.