12 Jul 2021
Egypt, Greece sign cooperation protocol on military education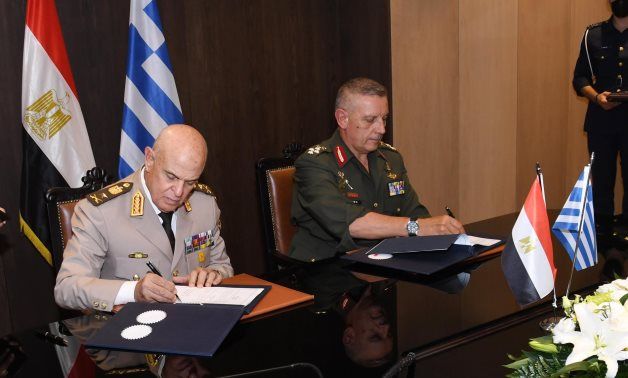 Chief of Staff Mohamed Farid has been to Greece for several days as he held meetings with his Greek counterpart Konstantinos Floros and Minister for National Defense of Greece Nikolaos Panagiotopoulos.
Farid discussed with Floros a number of matters of mutual interest conferring over expanding joint exercises, training, and expertise transfer so that they signed a cooperation protocol in the field of military education.
In his talks with Panagiotopoulos, the Egyptian chief of staff focused on military and strategic cooperation between both countries underlining the necessity of exchanging views over joint challenges and regional developments in the coming period.
Farid had began the visit by laying wreath on the Unknown Soldier Tomb, and delivering the greetings of Egypt's Minister of Defense Mohamed Zaki to his Greek counterpart as well as the greetings of President Abdel Fatah al-Sisi, commander-in-chief of the Egyptian Armed Forces.
On his side, the minister for national defense of Greece expressed appreciation for the close ties between his country and Egypt saying he looks forward for further cooperation to serve the peoples of both states.