09 Aug 2018
Egypt Launches Two Naval Drills with Britain, France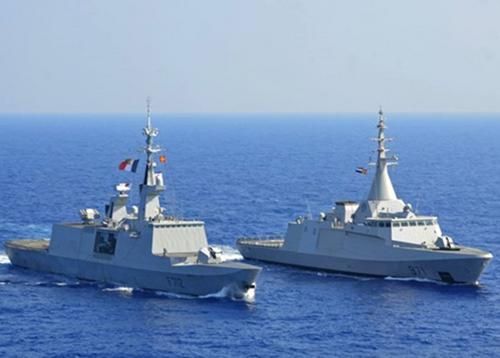 The Egyptian military has participated in two naval drills with the British and French counterparts in the Red Sea and Mediterranean Sea, respectively.
The military spokesperson said that the drills started on Monday, but he did not specify when they will end. The joint exercises will include the use of new methods for minesweeping "with a view to mitigating the threat of mines to international maritime navigation."
It will also include simulated terrorist threats to maritime security, according to the statement.
On Sunday, troops from the Egyptian naval forces ended the joint exercises named Eagle Response 2018 with troops from the US, Saudi Arabia, and the UAE.
In July, the HMS Argyll of the British Royal Navy joined the Egyptian navy in military drills with the aim of deepening the military relationship between the two countries. The exercise lasted for several days and was described by Egyptian military spokesperson Tamer El-Refai as part of the military's plan to participate in joint exercises with allied countries.
Commenting on the drills, British Ambassador John Casson said: "Egypt and the UK are facing shared challenges in maritime security and counterterrorism. The UK will not leave Egypt to stand alone in facing security challenges in the region."
In another context, the Sudanese Ministry of Defense said the fifth round of the joint Sudanese-Egyptian military talks on the level of experts will kick off in Khartoum, with the attendance of the Egyptian Army Chief-of-Staff Lieutenant General Mohamed Farid Hegazy.

Source