10 Jul 2023
Egypt makes big donation to Niger's military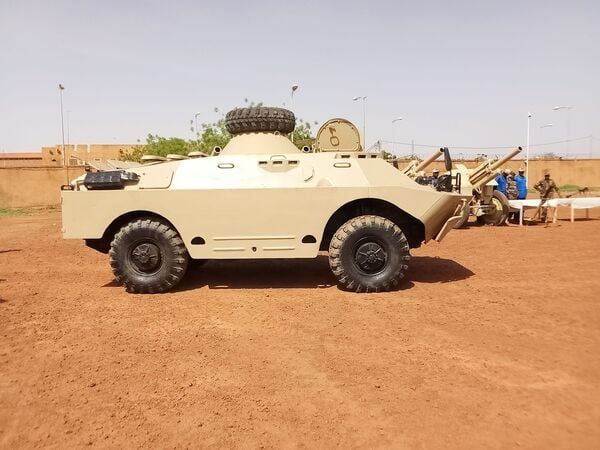 The Armed Forces of Niger (FAN) has received a large consignment of military equipment from Egypt, the country's Ministry of National Defence (MDN) announced on 8 July.
It said the equipment included 30 BRMD-2 armoured reconnaissance vehicles, 12 122 mm M-30 howitzers, 12 mortars, 50 AK-47 assault rifles, 300 "light automatic rifles", 1,900 pistols, other equipment and accessories that included optical sights, and a large amount of ammunition.
It released photographs of the handover ceremony held at the Central Equipment Department (DCMAT) in Niamey on 7 July that appeared to show a 7.62×51 mm FN FAL rifle, a Port Said sub-machine gun, and what was probably the Egyptian-made version of the RPG-7 rocket launcher on display. The mortars appeared to be Egyptian-made 82 mm Helwan M-69s.
BRDM-2s were displayed without weapons and with spare wheels on top of their turrets, which do not have hatches.