17 May 2023
Egypt plays key role in maintaining stability in region: Italian defence minister to Sisi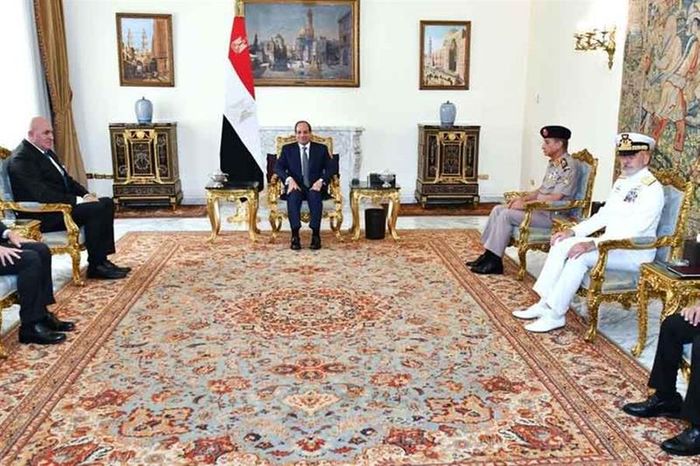 Italian Minister of Defence Guido Crosetto noted in a meeting with President Abdel-Fattah El-Sisi in Cairo on Wednesday that "Egypt plays a key role in maintaining stability in the Middle East and Mediterranean regions," according to a statement released by the Egyptian presidency
The meeting was attended by Minister of Defence General Mohamed Zaki and the Chief of the Defence Staff of the Italian Armed Forces Admiral Giuseppe Cavo Dragone as well as the Italian ambassador to Egypt Michele Quaroni, according to a statement released by Presidential Spokesperson Ahmed Fahmy.
During the meeting, the Italian defence minister praised Egypt's proactive efforts in dealing with the issue of irregular migration, Fahmy said.
The two sides affirmed the need for concerted efforts to confront cross-border challenges, Fahmy added.
The meeting also discussed ways to strengthen military and security cooperation between the two countries.
The two sides also agreed on the need to reach political solutions to resolve various regional crises, especially in Libya and Sudan, in a way that preserves the territorial integrity of these countries and restores security and stability to their peoples, according to Fahmy.