26 Apr 2018
Egypt, Saudi Arabia, Algeria Among World's Top 25 Armies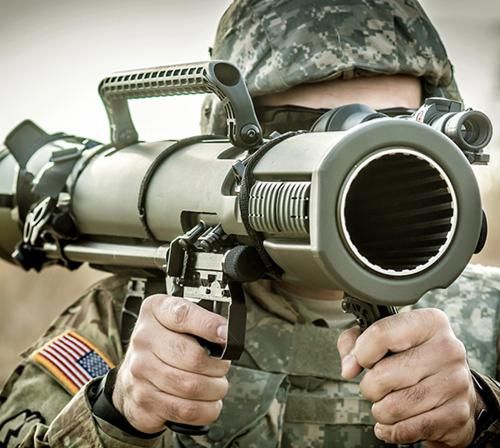 Global Firepower's
2017 Military Strength Ranking
(www.globalfirepower.com) draws on more than 50 factors to assign a Power Index score to 133 countries.
The ranking assesses the diversity of weapons held by each country and pays particular attention to the manpower available. The geography, logistical capacity, available natural resources, and the status of local industry are also taken into account.
While recognized nuclear powers receive a bonus, the nuclear stockpiles are not factored into the score. Moreover, countries that are landlocked are not docked points for lacking a navy, though they are penalized for not having a merchant marine force. Countries with navies are penalized if there is a lack of diversity in their naval assets.
NATO countries get a slight bonus because the alliance would theoretically share resources, but in general, a country's current political and military leadership was not considered.
"Balance is the key - a large, strong fighting force across land, sea and air backed by a resilient economy and defensible territory along with an efficient infrastructure - such qualities are those used to round out a particular nation's total fighting strength on paper," the ranking states.
Following are the 25 most powerful militaries in the world:
1. United States
Total population: 323,995,528; Total military personnel: 2,363,675
Total aircraft: 13,762; Fighter aircraft: 2,296
Combat tanks: 5,884; Total naval assets: 415 (19 aircraft carriers)
Defense budget: $587.8 billion
2. Russia
Total population: 142,355,415; Total military personnel: 3,371,027
Total aircraft strength: 3,794; Fighter aircraft: 806
Combat tanks: 20,216; Total naval assets: 352 (one aircraft carrier)
Defense budget: $44.6 billion
3. China
Total population: 1,373,541,278; Total military personnel: 3,712,500
Total aircraft strength: 2,955; Fighter aircraft: 1,271
Combat tanks: 6,457; Total naval assets: 714 (one aircraft carrier)
Defense budget: $161.7 billion
4. India
Total population: 1,266,883,598; Total military personnel: 4,207,250
Total aircraft strength: 2,102; Fighter aircraft: 676
Combat tanks: 4,426; Total naval assets: 295 (three aircraft carriers)
Defense budget: $51 billion
5. France
Total population: 66,836,154; Total military personnel: 387,635
Total aircraft strength: 1,305; Fighter aircraft 296
Combat tanks: 406; Total naval assets: 118 (four aircraft carriers)
Defense budget: $35 billion
6. United Kingdom
Total population: 64,430,428; Total military personnel: 232,675
Total aircraft strength: 856; Fighter aircraft: 88
Combat tanks 249; Total naval assets: 76 (two aircraft carriers)
Defense budget: $45.7 billion
7. Japan
Total population: 126,702,133; Total military personnel: 311,875
Total aircraft strength: 1,594; Fighter aircraft: 288
Combat tanks: 700; Total naval assets: 131 (four aircraft carriers)
Defense budget: $43.8 billion
8. Turkey
Total population: 80,274,604; Total military personnel: 743,415
Total aircraft strength: 1,018; Fighter aircraft: 207
Combat tanks: 2,445; Total naval assets: 194
Defense budget: $8.2 billion
9. Germany
Total population: 80,722,792; Total military personnel: 210,000
Total aircraft strength: 698; Fighter aircraft: 92
Combat tanks: 543; Total naval assets: 81
Defense budget: $39.2 billion
10. Egypt
Total population: 94,666,993; Total military personnel: 1,329,250
Total aircraft strength: 1,132; Fighter aircraft: 337; Combat tanks: 4,110
Total naval assets: 319 (two aircraft carriers)
Defense budget: $4.4 billion
11. Italy
Total population: 62,007,540; Total military personnel: 267,500
Total aircraft strength: 822; Fighter aircraft: 79
Combat tanks: 200; Total naval assets: 143 (two aircraft carriers)
Defense budget: $34 billion
12. South Korea
Total population: 50,924,172; Total military personnel: 5,829,750
Total aircraft strength: 1,477; Fighter aircraft: 406
Combat tanks: 2,654; Total naval assets: 166 (one aircraft carrier)
Defense budget: $43.8 billion
13. Pakistan
Total population: 201,995,540; Total military personnel: 919,000
Total aircraft strength: 951; Fighter aircraft: 301
Combat tanks: 2,924; Total naval assets: 197
Defense budget: $7 billion
14. Indonesia
Total population: 258,316,051; Total military personnel: 975,750
Total aircraft strength: 441; Fighter aircraft: 39
Combat tanks: 418; Total naval assets: 221
Defense budget: $6.9 billion
15. Israel
Total population: 8,174,527; Total military personnel: 718,250
Total aircraft strength: 652; Fighter aircraft: 243
Combat tanks: 2,620; Total naval assets: 65
Defense budget: $15.5 billion
16. Vietnam
Total population: 95,261,021; Total military personnel: 5,488,500
Total aircraft strength: 278; Fighter aircraft: 76
Combat tanks: 1,545; Total naval assets: 65
Defense budget: $3.4 billion

17. Brazil
Total population: 205,823,665; Total military personnel: 1,987,000
Total aircraft strength: 697; Fighter aircraft: 43
Combat tanks: 469; Total naval assets: 110
Defense budget: $24.5 billion
18. Taiwan
Total population: 23,464,787; Total military personnel: 1,932,500
Total aircraft strength: 850; Fighter aircraft: 286
Combat tanks: 2,005; Total naval assets: 87
Defense budget: $10.7 billion
19. Poland
Total population: 38,523,261; Total military personnel: 184,650
Total aircraft strength: 465; Fighter aircraft: 99
Combat tanks: 1,065; Total naval assets: 83
Defense budget: $9.4 billion
20. Thailand
Total population: 68,200,824; Total military personnel: 627,425
Total aircraft strength: 555; Fighter aircraft: 76
Combat tanks: 737; Total naval assets: 81 (one aircraft carrier)
Defense budget: $5.4 billion
21. Iran
Total population: 82,801,633; Total military personnel: 934,000
Total aircraft strength: 477; Fighter aircraft: 137
Combat tanks: 1,616; Total naval assets: 398
Defense budget: $6.3 billion
22. Australia
Total population: 22,992,654; Total military personnel: 81,000
Total aircraft strength: 465; Fighter aircraft: 78
Combat tanks: 59; Total naval assets: 47 (two aircraft carriers)
Defense budget: $24.1 billion
23. North Korea
Total population: 25,115,311; Total military personnel: 6,445,000
Total aircraft strength: 944; Fighter aircraft: 458
Combat tanks: 5,025; Total naval assets: 967
Defense budget: $7.5 billion
24. Saudi Arabia
Total population: 28,160,273; Total military personnel: 256,000
Total aircraft strength: 790; Fighter aircraft: 177
Combat tanks: 1,142; Total naval assets: 55
Defense budget: $56.7 billion
25. Algeria
Total population: 40,263,711; Total military personnel: 792,350
Total aircraft strength: 502; Fighter aircraft: 89
Combat tanks: 2,405; Total naval assets: 85
Defense budget: $10.6 billion