07 Sep 2023
Egypt, South Korea talk ways of boosting military cooperation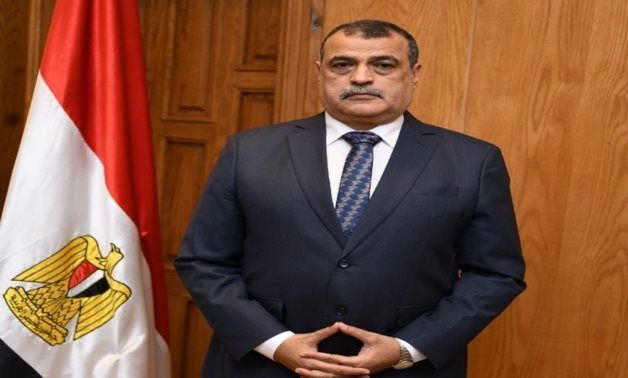 The Egyptian Minister of State for Military Production, Engineer Mohamed Salah El-Din Mostafa, discussed with the Ambassador of the Republic of South Korea to Egypt, Kim Young-hyun, aspects of joint cooperation.
This came during his reception with the accompanying delegation at the headquarters of the Ministry of Military Production in the New Administrative Capital.
The Minister of State for Military Production welcomed the South Korean delegation and congratulated the ambassador on assuming his new position as his country's ambassador to Cairo.
The Minister reviewed the manufacturing, technical and technological capabilities of military production companies and units, stressing that the main role of the Ministry of Military Production is to meet the demands of the Armed Forces for its various military products.
He also expressed the Ministry's interest in strengthening the strategic partnership between military production companies and South Korean companies in various fields, which brings mutual benefit to both sides, especially in light of the fruitful cooperation relations between the two countries.
Minister Mohamed Salah explained that the meeting witnessed discussion of existing cooperation topics between the two parties in various fields of manufacturing, including developments in cooperation in the field of transfer and localization of modern manufacturing technologies for waste recycling plant equipment, which contributes to achieving environmental, health and economic returns.
Developments in cooperation with the South Korean side for the joint manufacture of surveillance cameras within one of the military production companies were discussed, in addition to cooperation in the joint manufacture of the howitzer (K9 A1-EGY) and its ammunition.
During the meeting, a number of files and topics proposed for joint cooperation in implementing them in some areas were also discussed.
The Minister of State for Military Production invited South Korean companies to participate in the next edition of the Defense and Military Industries Exhibition "EDEX 2023", praising the distinguished participation of South Korean companies in the previous two editions of the exhibition.
For his part, the South Korean ambassador to Egypt stressed the depth of relations between South Korea and Egypt, and stressed that he is making every effort to strengthen these deep relations between the two sides at various levels, pointing out that the South Korean side welcomes enhancing the prospects for joint cooperation and deepening investment and economic relations with Egypt during the coming period in particular.
The South Korean ambassador expressed his happiness with the fruitful cooperation between the two sides and the mutual trust between Korean companies and military production companies for the joint manufacturing of many products that are distinguished by high quality and competitive prices, praising the technical expertise and distinguished technological and manufacturing capabilities of military production companies.
He praised the important role played by the ministry to support the Egyptian state's plan to achieve comprehensive and sustainable development.
The ambassador expressed his hopes that more cooperation would be achieved during the coming period, encouraging new partnerships, and supporting twinning between Egypt and South Korea in various fields of manufacturing.