06 Sep 2018
Egypt to Host 'Bright Star 2018' Military Drills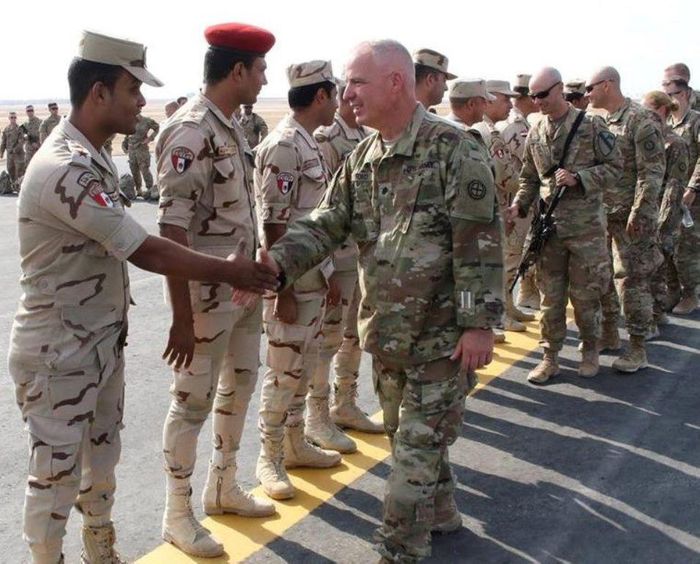 A number of United States equipment and troops participating in the "Bright Star 2018" military drills have arrived at the Mohamed Naguib military base, in order to start the joint drills, which are scheduled to be held at the Mohamed Naguib base and the Mediterranean Sea from 8 to 20 September, Daily News Egypt reported.
According to a statement from Egyptian military spokesperson Tamer El-Refaei, land, naval and air forces from Egypt, US, Greece, Jordan, the United Kingdom, Saudi Arabia, the United Arab Emirates, Italy, and France will participate in the drills in addition to several countries, which were invited to monitor the drills, including Lebanon, Rwanda, Iraq, Pakistan, India, Kenya, Tanzania, Uganda, the Democratic Republic of Congo, Chad, South Africa, Senegal, and Canada.
The drills aim at exchanging experience and coordination between the forces participating in the exercises, standardizing concepts and improving skills of participants, as well as developing methods of operations and training on counterterrorism and non-traditional warfare.
The "Bright Star 2018" military drills come in the framework of joint military training between the Egyptian military forces and forces from other countries, in order to improve and boost Egypt's relations with its neighboring and friendly countries amid the current difficult times in the Middle East region.
The exercises also include lectures, practical exercises as well as trainings on countering weapons of mass destruction, and terrorism.
Egypt is currently battling several armed groups, concentrated mainly in the Sinai Peninsula, since the ouster of former Islamist President Mohamed Morsi in July 2013. Egypt's Security Forces launched in February an extensive military operation in Sinai, aiming at targeting dens and ammunition storages that are being used by terrorists. The operation includes navy, air force, and infantry forces.

Source