14 Oct 2021
Egyptian Air Force performs air shows on 89th anniversary of its establishment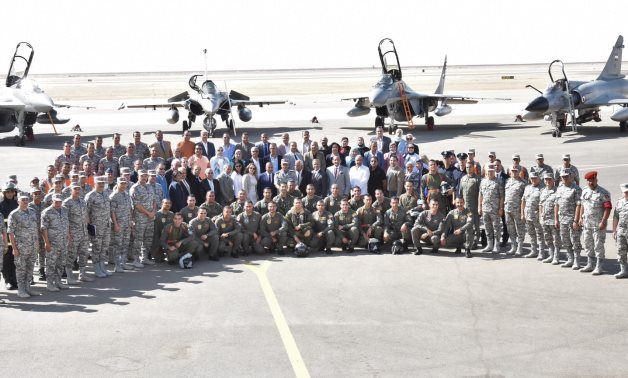 CAIRO – 14 October 2021: As the Egyptian Air Force is celebrating its 89th anniversary, the forces carried out a number of air shows in the skies of Egypt.
The shows have reflected the level of competence and high-end training enjoyed by the "Air Eagles," a statement by the Egyptian military spokesman read.
Lieutenant-General Mohamed Abbas Helmy, Commander of the Air Force, confirmed that the Air Force is on its way to continuous development and modernization, according to the latest global combat systems.
The Air Force seeks to be always fully prepared to defend the skies of Egypt, Helmy affirmed.
Helmy congratulated the Air Force personnel on the branch's birthday, which coincides also with 14 October 1973, in which the Air Force men wrote one of the most important heroic epics known as the Battle of Mansoura.
This came during a press conference held at an air base on the occasion.
Helmy pointed out that the Air Force possesses enormous and diverse combat capabilities and includes the latest aircraft of different models and equipped with the latest in aircraft technology.
The Commander of the Air Force stressed the continuous support given by the General Command of the Armed Forces of the Air Force to develop and modernize its capabilities, especially with regard to air combat systems and methods.