30 Jul 2018
Egyptian-American joint training exercise Eagle Response 2018 activities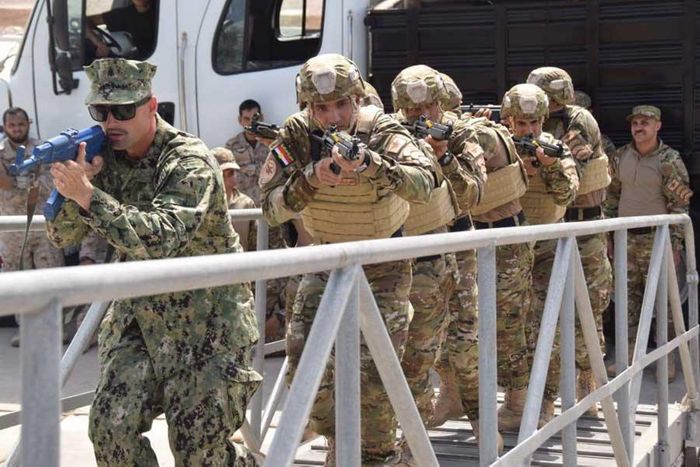 Special Forces personnel from Egypt, the UAE, Saudi Arabia and the United States of America are continuing the joint Egyptian-American exercise "Eagle Response 2018", which will last for several days in the territorial waters of the Red Sea.
The last days have seen the initial stages of the exercise, where the organization of many activities and events took place, including theoretical lectures and practical data and skills in the field and combat tactics used by the Special Forces, the implementation of many fire shootings from different positions, the disposal of explosive ordnance, and joint diving, practicing joint combat operations management during day and night to secure a maritime zone against various threats, as well as search and rescue training, combating naval mines and practicing the right to visit, board, search and seizure (VBSS). This is all aimed at honing the skills of the participating elements and standardizing the operational concepts and exchange of training experiences between them.

This comes in line with the arrival of naval vessels belonging to the United States of America and the United Arab Emirates to participate in the joint naval training activities "Eagle Salute 2018", which began its first phase with an opening conference that included planned activities and command and control procedures to unify the concepts between the participating forces, the experiences of Signals and practicing defense methods against coastal and surface targets. The joint exercise "Eagle Salute 2018" is one of the most important naval exercises that contribute to the promotion of military cooperation, transfer and exchange of experiences and enhance work to achieve maritime security between the participating countries.​