05 Jul 2022
Egyptian, US armed forces conduct joint air exercises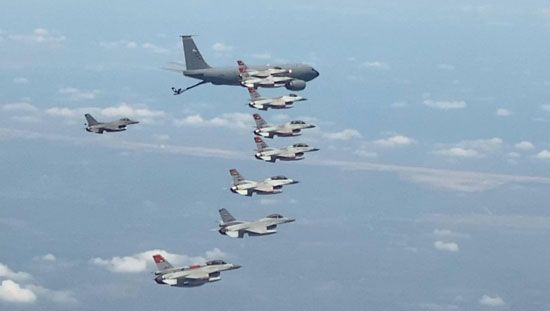 Egyptian and US Air Forces conducted on Tuesday an air exercise with the participation of multirole combat aircraft at an Egyptian military airbase.
The drills included holding a set of lectures on unifying combat concepts and exchanging training expertise in addition to a number of training flights.
The training showcased the air forces' high level of professionalism as it come in light of the developing military cooperation between the Egyptian and US armed forces.