30 Dec 2020
Egyptian Chief-of-Staff Inspects Military Fields, Training Points in North Sinai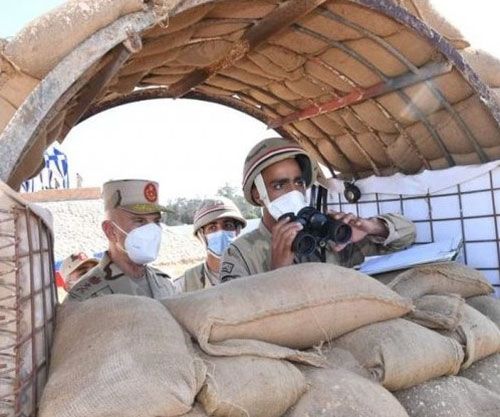 Chief-of-Staff of the Egyptian Armed Forces, Lieutenant General Mohamed Farid, praised, on Monday, the combat readiness of forces in North Sinai to carry out all assigned missions under various circumstances.
Farid's remarks came during his inspection visit to the training and qualification camp for the Second Army field fighters, Daily News Egypt reported.
In a statement released by the Egyptian Armed Forces, Farid reviewed the measures taken by the Armed Forces in preparing and qualifying personnel in North Sinai. This is taking place using the latest training methods, to achieve realism commensurate with the nature of the tasks that they will be assigned to undertake.
He listened to the opinions and inquiries of Armed Forces personnel in various fields. He also praised the conscious understanding and correct awareness of the ongoing issues and variables.
The Chief-of-Staff also called on the personnel to follow the precautionary measures in place to curb the spread of the novel coronavirus (COVID-19) pandemic in conjunction with the mission they will implement.
He praised the fighters for their success in liberating the Sinai Peninsula from terrorism, and returning life to normal in North Sinai.
Farid also inspected a number of military fields and training points, meeting with a number of army personnel in the process. He conveyed the greetings of President Abdel-Fattah Al-Sisi and Minister of Defense Mohamed Zaki to the attendees.