03 Sep 2021
Egyptian, Cypriot military training "Ptolemy 2021" kicks off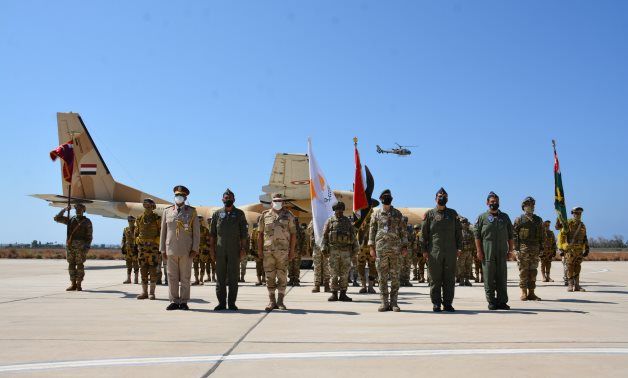 CAIRO – 2 September 2021: Egyptian-Cypriot military training "Ptolemy 2021" kicked off, Thursday, with the participation of special forces from both countries.
The first phase of the exercise includes holding a set of theoretical and practical lectures, with the aim of unifying combat concepts and refining the skills of the participating forces.
The exercise comes as part of the Armed Forces' plan to exchange expertise and boost military cooperation with sisterly and friendly countries, as well as advance joint action with their Cypriot counterparts.
Also, The Bright Star 2021 joint drills kicked off, Thursday at Mohamed Naguib Military Base in Marsa Matrouh, with the participation of 21 countries.
The military training expected to take place in Egypt starting September 2 until September17.
The American commander, expressed his deep appreciation to the Egyptian Armed Forces for hosting the Bright Star 2021 and for the warm reception and hospitality, stressing that the United States considers Egypt one of the most important strategic partners in the region.
The leaders of the participating forces expressed their happiness with the high spirits of the participating forces from various countries, hoping that the Bright Star 2021 exercises would achieve their planned goals in a way that strengthens the relations of military cooperation between the armies of the participating countries.
At the beginning of the multi-national military drill, head of the Egyptian Armed Forces Training Authority said that the Armed Force's General Command is keen on conducting the military exercise "Bright Star 2021", for being one of the largest and most important military maneuvers at the global level, given the size of the participating forces.