05 Jun 2023
Egyptian, Czech army chiefs-of-staff discuss means of enhancing military cooperation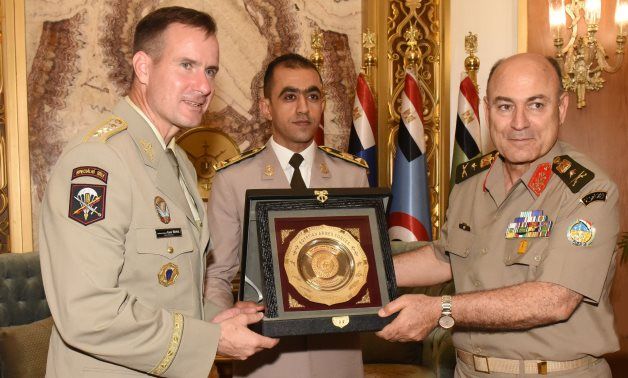 Chief-of-Staff of the Egyptian Armed Forces Osama Askar and his Czech counterpart Karel Řehka have discussed means of supporting and developing military cooperation between the two countries' armies in many fields.
Askar held a meeting with Řehka and his accompanying delegtion during their visit to Egypt, the Egyptian Armed Forces spokesman said in a statement on Monday.
During the meeting, Askar hailed the deep and historic Egyptian-Czech relations over the past decades.
Askar said he looks forward for further coordination and cooperation between the two countries during the coming period in a way that achieves the joint interests of the two countries.
The Egyptian army's chief-of-staff also hailed the special participation of the Czech personnel in the Multinational Force and Observers in Egypt's Sinai.
For his part, Řehka praised the Egyptian effective efforts of backing security and stability at the regional and international levels.
A number of army commanders attended the meeting, said the spokesman.