04 Feb 2021
Egyptian, French Air Forces Conduct Joint Exercise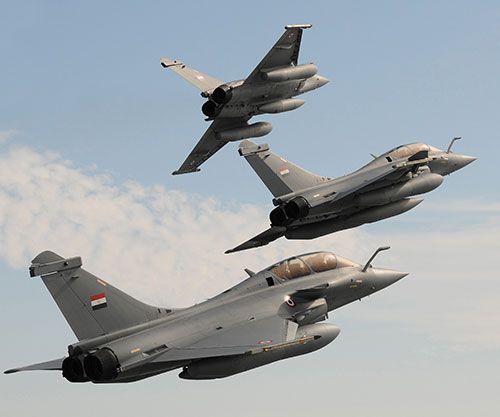 Egyptian and French air forces started a joint exercise at an Egyptian airbase using several multi-mission combat aircrafts, a statement by the Egyptian Armed Forces' spokesman read.
The primary stages of the exercise, which is held at an Egyptian air base, includes a series of lectures aimed at the standardization of combat concepts and an exchange of training expertise.
It also includes training missions for participating forces, the spokesman said, adding that the joint drill aims at enhancing the skills of the forces to reach the highest level of readiness and competence to execute joint missions and manage air operations using the latest aerial weapons under different circumstances.
The spokesman said that the participating forces expressed their happiness of the warm reception and the good organization of the joint exercise which comes under the framework of the joint military cooperation between the armed forces of both countries.
Egypt recently completed joint maritime training exercises in the Mediterranean with Greek forces, with the participation of the Egyptian frigate Taba and the Greek warship HS HYDRA F-452.
The exercises aim to support efforts for security and maritime stability in the region, and to strengthen bilateral capabilities.