24 Aug 2021
Egyptian, French air forces conduct joint exercises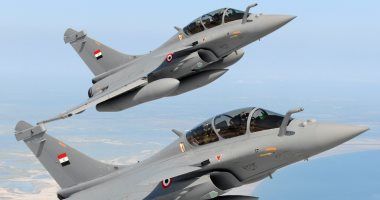 The Egyptian Air Force and their French counterpart have conducted a joint military exercise with multirole fighter jets, including Mirage 2000, Rafale, and Egyptian F-16s, the Egyptian Armed Forces spokesperson said on Tuesday.
During the exercise, the Egyptian and French forces carried out an air-to-air refueling exercise with the participation of French aerial refueling aircraft MRTT.
These drills come within the framework of supporting cooperation between Egypt and France to benefit from both countries' capabilities in achieving the common interests of both sides and supporting security and stability in the region, an Egyptian army's statement added.
In May, the Egyptian and French naval forces carried out several drills within the southern fleet. Both countries' air forces also conducted joint exercises, called "Ramses – 2021", at an Egyptian air base.