09 Nov 2020
Egyptian military production minister urges enhancing cooperation with Bahraini companies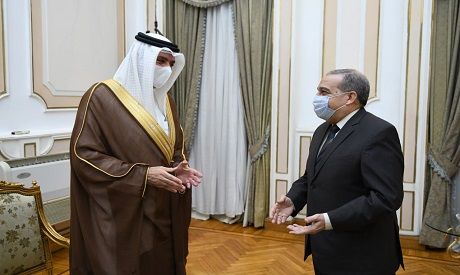 Egyptian Minister of State for Military Production Mohamed Ahmed Morsy stressed the need to enhance cooperation between the ministry's companies and Bahraini companies in various fields, including in the military and civilian industralisation, a statement by the ministry read.
During his meeting with Bahrain's Ambassador to Cairo Hisham bin Mohamed Al-Jowdar on Monday, Morsy called for fostering the strategic partnership between the two sides in light of the historic Egyptian-Bahraini relations.
The ministry will put the technological, industrial and human capabilities at its companies and units in the service of large industrial projects with Bahrain, Morsy said.
He added that these industries include defence and civilian industries and will be implemented according to state-of-the-art technologies.
The minister extended an invitation to a Bahraini delegation to visit the companies and units of military production to inspect the available capabilities and set the joint cooperation framework.
Bahrain's Ambassador Al-Jowdar, also permanent representative to the Arab League, expressed during the meeting his country's keenness to open various cooperation fields with the military production ministry.
He noted the technological, industrial, technical, human, research and infrastructural capabilities enjoyed by the ministry's companies.
Al-Jowdar also hailed the ministry's success in implementing national developmental projects.
Morsy was named as the new minister of state for military production in July, following the death of minister Mohamed El-Assar.