05 Oct 2023
Egyptian Navy commander meets commanders of Operation Atlanta, Operation Sea Guardian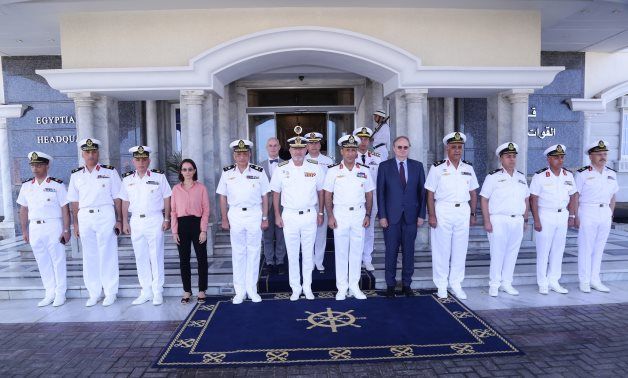 Commander of the Egyptian Navy General Ashraf Atwa met Thursday with the commander of Operation Atlanta to discuss issues of mutual concern pertaining to regional security as well as cooperation.
Operation Atalanta is a counter-piracy military operation at sea off the Horn of Africa and in the Western Indian Ocean.
General Atwa also met with the commander of NATO's Operation Sea Guardian taking place in the Mediterranean. The meeting is on the sidelines of the operation's ships visit to the Alexandria Naval Base, and was attended by the military attaches of a number of countries.
The meeting tackled the preservation of the region's naval security, and the activities carried out during the exercises conducted by Egyptian vessels and others belonging to the operation.