23 Feb 2021
Egyptian Navy Is The Launch Customer For MBDA's VL MICA NG (Naval News)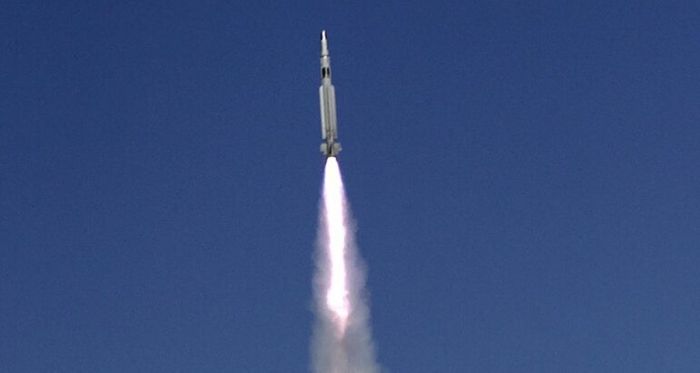 MBDA press release
Officially launched in October 2020, the VL MICA NG system is based on the integration of the MICA NG (New Generation) missile into the existing VL MICA point and close area air defence system.
The VL MICA NG system offers improved capabilities to handle atypical targets (UAVs, small aircraft), as well as future threats characterised by increasingly low observable infrared and radio frequency signatures. Additionally, VL MICA NG will be able to intercept 'conventional' targets (aircraft, helicopters, cruise missiles and anti-ship missiles) at longer distances.
The Egyptian Navy already equips its four Gowind class corvettes, recently procured from the French Naval Group shipyards, with systems from the VL MICA family.
-End-
Naval News comments:
VL MICA NG was unveiled during Euronaval 2020. The main evolution of the MICA NG compared to the existing MICA are:
Extension of the motor with the addition of a second pulse (max Interception range increased to 40 km, similar to the reference on the market: Raytheon's ESSM).
Compression of other equipment
Introduction of latest technologies such as dual pulse motor, AESA RF seeker and FPA IIR seeker
The MICA NG missile will be available in series production from 2026. During a video interview recorded for Euronaval in October 2020, Stefano Bertuzzi, Head of Naval Systems at MBDA confirmed at the time that MBDA already had an undisclosed launch customer for the new missile. The company now officially announced that this launch customer is the Egyptian Navy, for the Gowind corvettes built by Naval Group and Alexandria shipyard.
Naval News understands that in addition to the Gowind corvettes, the VL MICA NG will also be fitted aboard the German-designed MEKO A-200 frigates (4+2 on option following a deal signed with TKMS, with one frigate to be built locally) in a 2×16 launchers configuration.