15 Sep 2022
Egyptian, Omani armed forces conduct 'The Castle of the Mountain' military exercises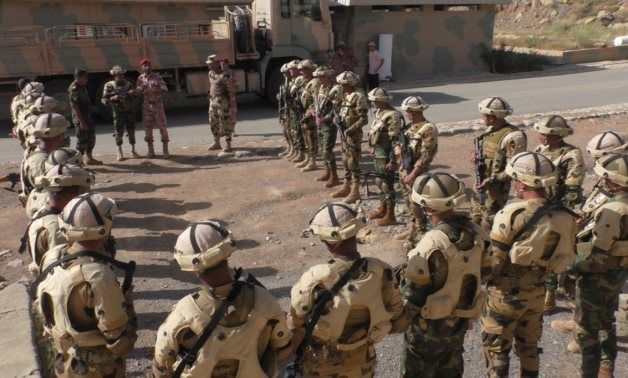 CAIRO – 15 September 2022: Egyptian and Omani special forces carried out joint training "The Castle of the Mountain", which took place on September 4-15, 2022 in the Wilayats of Jabal Akhdar in the Sultanate of Oman, said the Egyptian Armed Forces in a statement on Thursday.
The exercises included a set of ambush patrols, reconnaissance raid, and training on combat operations in mountainous and built-up areas. shootings were carried out using different weapons, the statement added.
At the end of the program, the forces implemented a simulation of practical raid on a border village by securing vital buildings, evacuating the injured and restoring control of areas inside the village, the statement said.
The training was attended by a number of leaders of the Egyptian and Omani armed forces, the statement added.