06 Jan 2022
Egyptian PM Inaugurates New Headquarters of Cairo Security Directorate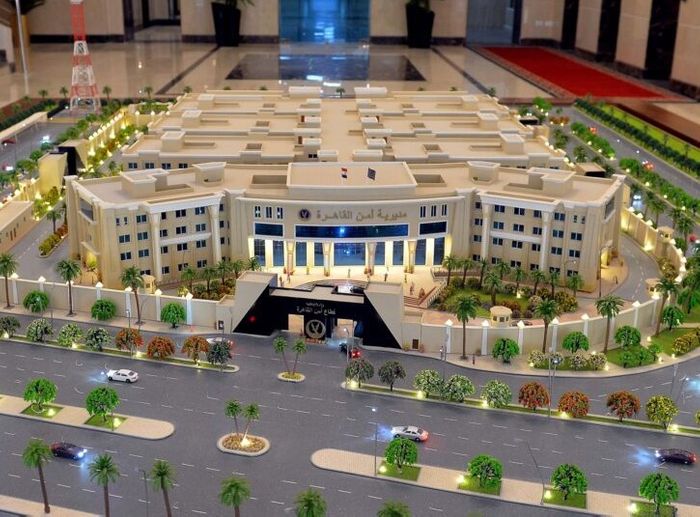 Egypt's Prime Minister (PM) Mostafa Madbouly witnessed on Tuesday the inauguration of the new headquarters of the Cairo Security Directorate in New Cairo, which has been equipped with the latest state-of-the-art technological means and applications.
The PM was accompanied by Minister of Interior Mahmoud Tawfiq and Cairo Governor Khaled Abdel Aal, local media reported.
During his inspection of the various departments of the Cairo Security Directorate, Madbouly watched a documentary film in which he was introduced to the stages of establishing the headquarters, its components, and the services it provides.
He inspected the Crisis Management Room and reviewed how it handles emergencies.
Madbouly stressed that this new security edifice enhances the state's capabilities to impose an integrated insurance umbrella that covers all parts of the capital to serve citizens.
During the opening, it was noted that the headquarters was implemented in New Cairo - away from crowding and traffic - according to the latest architectural models to keep pace with the rapid developments in the requirements of security work.
The headquarters comprises five main buildings, including a building for the presidency of the Cairo security sector, which features a crisis management room and a large meeting room.
It also includes a Department of Violence against Women as well as the General Directorate of the Emergency Police.
The new headquarters was set up within the framework of the Ministry of Interior's ambitious plan to develop police facilities, improve all security services, and upgrade police performance mechanisms.
It is worth mentioning that the Interior Ministry inaugurated the New Giza Security Directorate last year on the Cairo-Alexandria Desert Road.
In another development, His Highness Sheikh Mohamed bin Zayed Al Nahyan, Crown Prince of Abu Dhabi and Deputy Supreme Commander of the UAE Armed Forces, and Abdel Fattah Al-Sisi, President of Egypt, discussed Tuesday ways to further enhance the relations and cooperation between the two nations.
Over a phone call, the two sides exchanged congratulations over the new Gregorian Year, praying to Allah Almighty for further progress, stability and security for the two countries and their peoples, UAE's national news agency WAM reported.
The two leaders also reviewed a number of regional and international issues, stressing the importance of maintaining consistent and integrated positions that consolidate Arab and regional security and ensure sustainable development in the countries of the region.