29 Nov 2021
Egyptian President Inaugurates EDEX 2021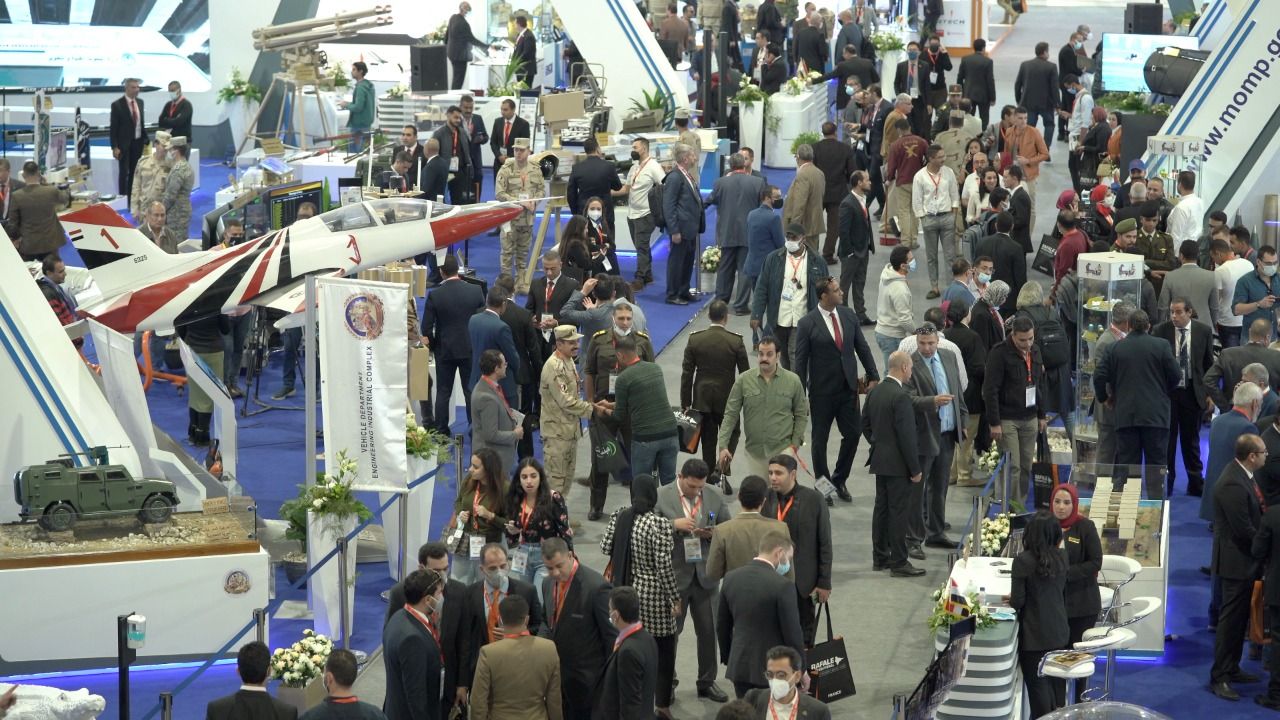 Egypt's President Abdel Fattah Al-Sisi inaugurated the second edition of Egypt Defence Expo (EDEX 2021) on Monday. He said the turnout this year is huge and reflects the country's ability to organise such international events.
Organized by the Egyptian Ministry of Defense and Military Production, EDEX is taking place from 29th November to 2nd December at the Egypt International Exhibition Centre in New Cairo.
The organising company announced that about 400 exhibitors from all over the world participated this year to display the latest technologies in the fields of defense and armaments from 42 countries, in addition to the attendance of official delegations of dignitaries from 45 countries.
Military delegations and more than 30,000 visitors have also participated in the exhibition.
EDEX is fully supported by the Egyptian Armed Forces and presents a brand new opportunity for exhibitors to showcase the latest technology, equipment and systems across land, sea, and air.
In his speech during the opening session, Egypt's Minister of Defense Lieutenant-General Mohamed Zaki, had emphasised Egypt's aspiration to receive the most important pioneers in the defense systems industry in the world.
He added that the event is expected to be developed in size and strength in its second edition compared to the successful first edition, stressing the keenness of the General Command of the Armed Forces to follow all precautionary measures and measures to ensure the health safety of visitors during the exhibition activities.
Zaki further noted that the exhibition opens new horizons of cooperation between Egypt and various countries in the field of military industries, as EDEX has become an effective international umbrella to showcase the latest systems of military, defense and technological industries in the world.
Minister of State for Military Production Mohamed Ahmed Morsi, said that more than 40 ministers of defence and military production as well as military commanders are participating in EDEX, explaining that there is an entire system behind the organisation of the largest exhibition in the Middle East.