27 Sep 2018
Egyptian President Inaugurates Military Hospital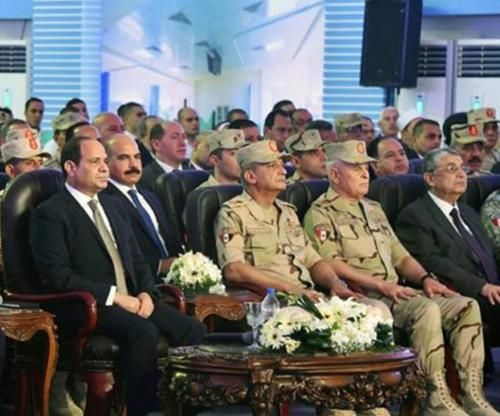 President Abdel Fattah Al-Sisi inaugurated a number of health projects that included a military hospital in Menoufiya governorate, a national specialized medical institute in Damanhour, and a memorial institute for ophthalmology research in Giza via a video conference, Times of Egypt reported.
Presidency spokesperson Bassam Rady said that the new military hospital which is equipped with latest medical devices and systems, will serve both civilians and military personnel from the province and neighboring provinces.
Rady also said that the hospital includes an integrated building for outpatient clinics, which is a significant addition to the health service level provided to citizens from the provinces of the Delta.
Furthermore, President Sisi watched a documentary film on the development of Egypt's health system called 'Building the Human', which included an explanation for the recent development projects implemented, such as eliminating waiting lists, and the new survey for countering hepatitis C.
Following the documentary, the president made a few remarks regarding the previous two projects. First, he praised the results achieved in the treatment of hepatitis C in the past period, and expressed that Egypt will succeed in reducing the disease.
"Egyptians, including celebrities, have for long been living with hepatitis C," said Al-Sisi, noting that a cure has finally been found after Egyptians have been suffering for years from the disease.
The president asserted that the government is working to ensure the safety of citizens infected with hepatitis C from the age of 18 years and above, and are looking forward to providing rapid detection for the virus in schools, by checking on students. He called on Egyptians to benefit from the comprehensive medical survey planned for the coming period.
The first stage of the hepatitis C national screening project will be implemented in nine governorates during the coming three months starting in September.
During this stage, 15 million citizens will be analyzed for hepatitis C, with results issued in just five minutes, in addition to dispensing medications immediately, and free of charge.
He also added that the availability of funds has helped to implement the elimination of waiting lists in hospitals.
Al-Sisi called on non-governmental organizations countrywide to participate in developing the healthcare system.