07 Aug 2023
Egyptian and Serbian Defense chiefs discuss military cooperation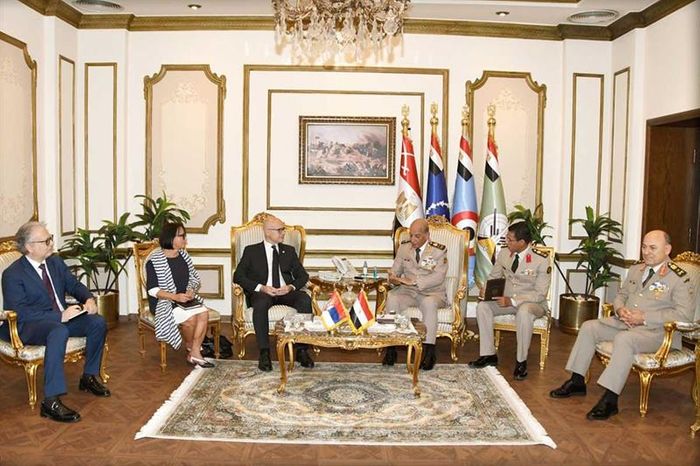 General Mohamed Zaki, Minister of Defense and Military Production, discussed Monday with Miloš Vučić, Serbian Deputy Prime Minister and Minister of Defense, the military cooperation between Egypt and Serbia, the Egyptian Armed Forces announced.
Miloš Vučić is on an official visit to Cairo accompanied by a delegation of Serbian officials.
According to the Egyptian army, the two defense chiefs discussed several issues of common interest, including military cooperation, the transfer and exchange of expertise between the two countries, and the regional and international security environment.
General Zaki expressed his pride in the relations of partnership that bind the Egyptian and Serbian Armed Forces in various military fields, stressing the keenness of the General Command of the Armed Forces to increase cooperation between the two sides.
For his part, Vučić expressed his deep appreciation for Egypt's active role in its regional and international environment, adding that he looked forward to expanding the horizon of military cooperation between both countries in the future.
The meeting was attended by General Osama Askar, Chief of Staff of the Armed Forces, and several military leaders from both countries. It was also attended by the Serbian ambassador to Egypt and the military attaché of Serbia in Cairo.
In July 2021, Egypt and Serbia signed a military cooperation protocol in Cairo.