29 Jun 2018
Egypt's Armed Forces celebrate 48 years since creation of Air Defence Forces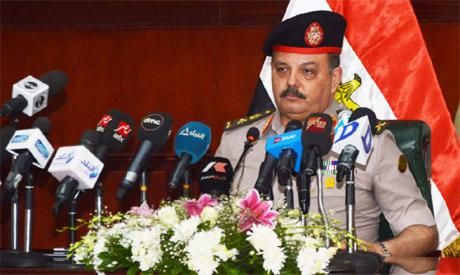 The Egyptian Armed Forces held a celebration on the occasion of the 48th anniversary of the creation of the country's Air Defence Forces
Air Defence Forces Commander Lieutenant-General Ali Fahmy said in a press conference attended by top military officers that Egypt has "continued to develop and upgrade the air defence system… to improve combat and technical abilities of the Armed Forces to enable them to protect and secure the country's airspace."
The celebration coincides with the anniversary of the deployment of the missile defence shield on 30 June 1970, as well as the fifth anniversary of the 30 June 2013 revolution.
The Air Defence Forces comprise anti-aircraft artillery, missile units, radar and warning systems.
The Air Defence Forces were instrumental in the 1973 October War with Israel, targeting Israeli fighter planes to allow Egyptian ground forces to cross the Suez Canal and destroy the Bar Lev line in order to liberate the Sinai Peninsula.
Fahmy extended praise to the men of the Air Defence Forces who are working tirelessly to protect Egypt's national security, safeguard the country's skies and secure its borders on all strategic fronts.