26 Jun 2021
Egypt's Armed Forces Chief-of-Staff concludes visits to Sudan, DRC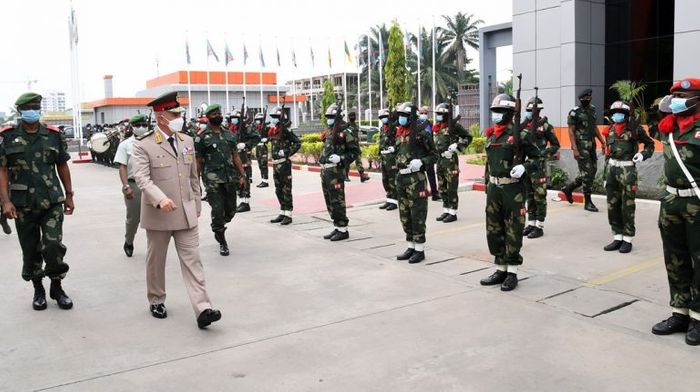 Chief-of-Staff of Egypt's Armed Forces Mohamed Farid has concluded his official visits to Sudan and the Democratic Republic of the Congo (DRC), during which he discussed the latest regional developments with his counterparts.
During Farid's visit to the DRC, he met with his Congolese counterpart Lieutenant-General Mbala Mucini to discuss several issues of common interest in various military fields.
The two sides held a session of talks that dealt with the development of various aspects of military cooperation, focusing on: training; rehabilitation; the transfer of expertise; and upgrading the military capabilities of both countries to broader horizons.
Farid also met with the DRC's Deputy Minister of Defence to discuss the developments in the regional situation, and cross-border security challenges. The two sides also discussed issues affecting the national security of the two countries, according to the Egyptian Armed Forces' spokesperson.
Both sides signed a letter of intention to develop bilateral cooperation in the field of defence in light of the depth of relations between the two countries.
Furthermore, Farid visited Sudan where he met with Lieutenant-General Mohamed Othman Al-Hussein, Chairman of the Sudanese Joint Chiefs-of-Staff.
The two sides held a session of talks that dealt with various issues of common interest in military fields, as well as stressing the importance of continuing coordination to overcome crises and challenges.
This would take place in a way that supports the visions of the political and military leaders of the two countries to achieve sustainable development and stability in the region.
During the meeting, the two sides agreed to strengthen the bonds of cooperation and support in the fields of joint military cooperation.
The Sudanese official pointed out that there is consensus on all issues that aim to develop areas of cooperation between the Armed Forces of both countries.
For his part, Farid stressed the strategic relations between the two countries, noting that Egypt's Armed Forces is keen to support the Sudanese side in all areas of training and rehabilitation.
This also includes the exchange of experience and intelligence information that directly affect the common interests of both peoples.