16 May 2023
Egypt's chief of staff discusses boosting cooperation with Indian counterpart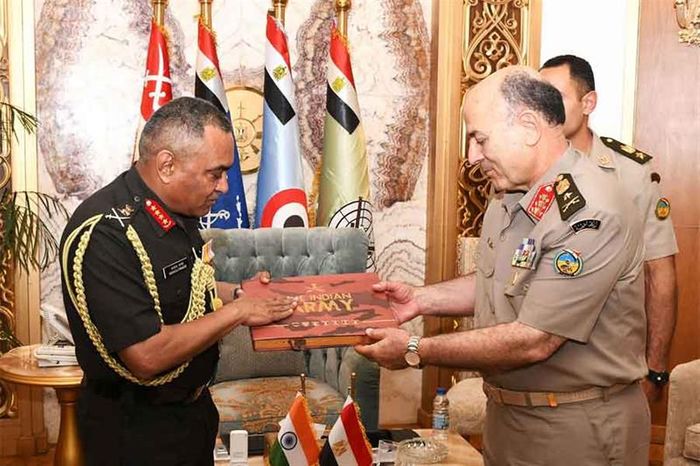 Egypt's Chief of Staff Lieutenant-General Osama Askar met with India's Chief of Staff Lieutenant-General Manoj Pande on Tuesday.
Askar greeted Pande and his delegation, who are on an official visit to Egypt.
Both officials discussed mechanisms to boost cooperative military relations and exchange expertise between Egyptian and Indian armed forces.
Egypt's chief of staff expressed pride in his country's military relations with India as well as the Armed Forces' keenness to expand cooperation and partnership in multiple military fields.
For his part, Pande affirmed India's keenness to enhance military cooperation with Egypt in the future and expressed appreciated for the Egyptian Armed Forces' efforts in all fields.
The meeting was attended by a number military leaders from both countries.
The visit by India's chief of staff comes shortly after a joint exercise in Egypt between the two country's air forces earlier in May.