14 May 2022
Egypt's defence minister discusses fostering military cooperation with Chadian counterpart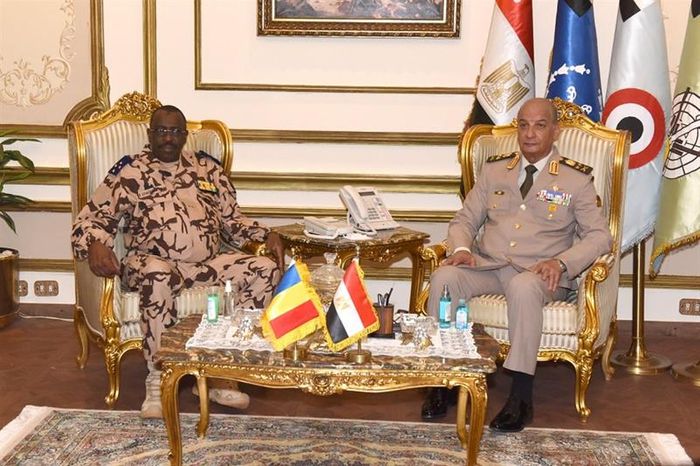 Egypt's Minister of Defence and Military Production Mohamed Zaki met with his Chadian counterpart, Daoud Yahya, and discussed boosting military and security cooperation between the two countries, according to an Egyptian Armed Forces' statement on Saturday.
Egypt s Minister of Defence Mohamed Zaki meets with Daoud Yahya, minister delegate to the presidency of Chad in charge of national defence, ex-combatants, and victims of war in Cairo. Egyptian Army spokesman
During their meeting at the defence ministry's premises in Cairo, Zaki and Yahya discussed the latest regional and international developments and their effect on the security and stability in Africa, given present circumstances and challenges facing the continent.
Meanwhile, the Chadian official praised Egypt's efforts to ensure continental peace and security and attain the aspirations of African peoples.
Yahya expressed hope for further coordination on issues of mutual concern.
Chief of Staff of the Armed Forces Osama Askar attended the meeting, along with a host of military commanders from the Egyptian and Chadian armed forces.