08 Apr 2021
Greece-Egypt-Cyprus sign military cooperation deal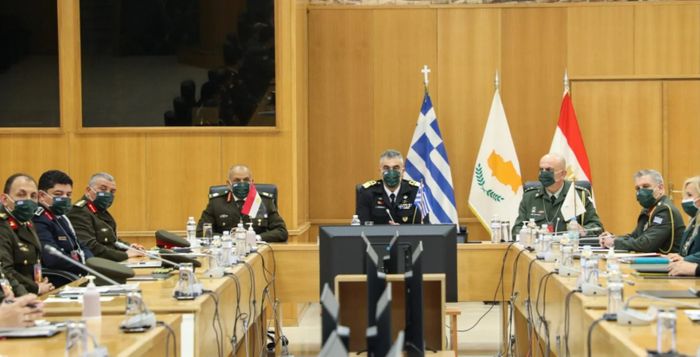 The General Staff's of the National Defence for Greece, Egypt and Cyprus met on Tuesday and signed a Tripartite Military Cooperation Program deal.
With the signing of this Program, the military cooperation and interoperability between the Armed Forces of the three countries will be further upgraded through even more joint exercises and training activities.
After the signing of the Program, the Chief of Greek General Staff, General Konstantinos Floros, received the heads of the military delegations of Egypt and Cyprus.
During the meeting, which was held in a very warm atmosphere, issues of common interest were discussed and special mention was made of the close relations that the three countries have developed recently.
This development was thanks to a wide network of exercises and collaborations which contribute to the consolidation of security and stability in the Eastern Mediterranean.