20 Feb 2023
HAL, Egypt Tejas aircraft contract in the works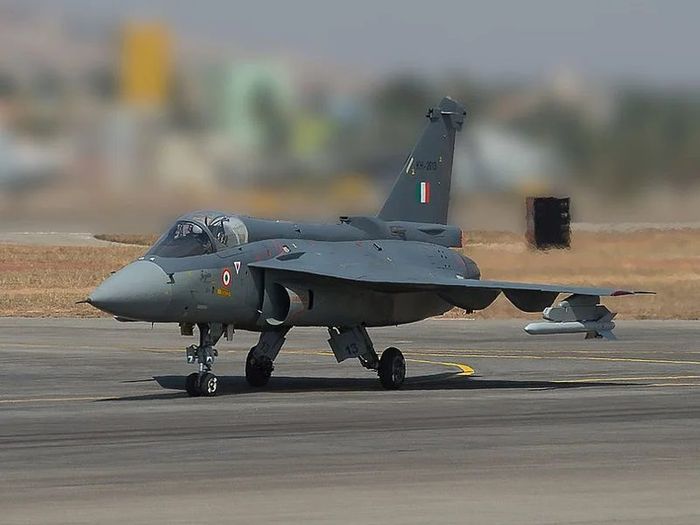 India's Hindustan Aeronautics Limited (HAL) chairman, Shri C.B. Ananthakrishnan, has announced at Aero-India 2023 that the company is in talks with Egypt and Argentinian officials to secure a contract to supply 35 Tejas LCA Mk-1A to the nation's armed forces.
The aircraft deal will see HAL supply 35 Tejas LCA Mk-1A to Egypt, as well as provide a complete transfer of technology (ToT) for Egypt to produce the aircraft locally. Egypt has projected a requirement for 20 aircraft.
Tejas is a light multirole and single engine 6.5t fighter aircraft designed for the Indian Air Force and Indian Navy. The 6.5t fighter jet's noticeable hardware, software features and advanced technologies are quadruple fly-by-wire digital automatic flight control.
"Egypt has also shown interest in creating a local aerospace ecosystem. We will help facilitate that. Two teams from the Argentine Air Force have visited HAL and flown the LCA," said Ananthakrishnan.
If successful, the deal would make Egypt and Argentina the first nations to procure the Tejas LCA Mk-1. The fighter jet is already being used domestically by the Indian Air Force. India and Egypt began collaboration late last year when Indian Defense Minister Raksha Mantri Shri Rajnath Singh on 19 September, met with his Egyptian counterpart in Cairo, to discuss and sign a Memorandum of Understanding (MoU) aimed at enhancing military and security cooperation between both nations.
Raksha Mantri Shri Rajnath Singh also met with Egypt's President al-Sisi, where they discussed cooperation and focus on joint training, defence co-production, and maintenance of equipment and also exchange expertise in countering the threat of terrorism.
The diplomatic visit includes a discussion on the status of India's bid to sell the indigenous Tejas MK1A light combat aircraft to Egypt in a deal that could include setting up a production facility in Egypt.
Early his year, India and Egypt sought to deepen military cooperation, including between their defence industries, and India's foreign secretary. Egyptian President Abdel Fattah al-Sisi held talks with Indian Prime Minister Narendra Modi in New Delhi as part of a state visit where met business leaders and was a guest of honour at India's Jan. 26 Republic Day. Source