05 Nov 2020
High-Ranking Egyptian Military Delegation Visits Portugal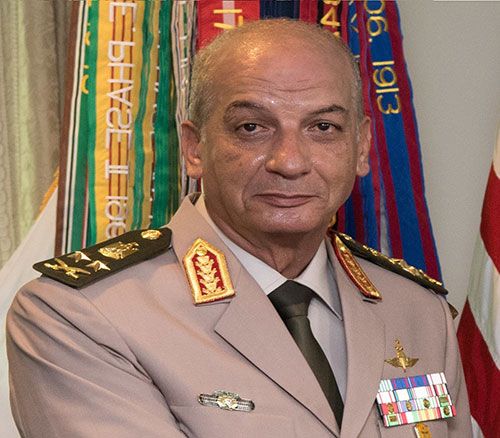 Mohamed Zaki, Minister of Defense and Commander-in-Chief of Egypt's Armed Forces (photo), headed to Portugal at the head of a high-ranking military delegation, on Monday, for an official visit that will last several days.
Zaki's visit to Portugal comes in response to the invitation extended by his Portuguese counterpart, Joa Gomez Cravenhoa, to support military cooperation relations between the two countries, Daily News Egypt reported.
During the visit, the Egyptian delegation will hold discussions with senior officials from the Portuguese Ministry of Defense. They will discuss a number of files and topics of common interest, in light of the partnership and military cooperation relations between the Armed Forces of both countries in many fields.
On 1 October, a round of political consultations between Egypt and Portugal was held at the Ministry of Foreign Affairs' headquarters in Cairo, via virtual conferencing. The consultations were headed by Egypt's Assistant Minister of Foreign Affairs for European Affairs Badr Abdel Aaty, and Madelena Fischer, Director General of Foreign Policies at the Portuguese Ministry of Foreign Affairs. Other high-ranking diplomats were also present at the meeting.
The consultations dealt with ways to strengthen bilateral relations between Egypt and Portugal at the political, economic and cultural levels. These also seek to build forward the positive momentum resulting from the two successful visits made by the President of Portugal in 2016, as well as the Portuguese President's visit to Egypt in 2018.