10 Mar 2022
Egyptian and French naval forces conduct joint drills in Red Sea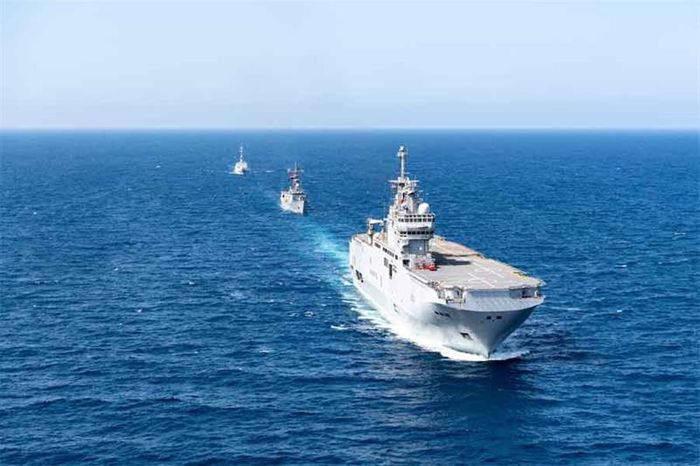 The drills, which were held in the southern fleet zone, witnessed the participation of the Egyptian frigate 'Alexandria', the French helicopter carrier Mistral and stealth frigate Courbet.
The drills included a set of different naval combat activities, including signalling communication, organising command and control in dealing with simultaneous threats, aerial photography, launching artillery attacks, and carrying out joint air defence exercises.
"The drills underscore the strategic partnership and the extended relations between the Egyptian Armed Forces and their French counterparts, which contribute effectively to maintaining security and maritime stability in the region," the spokesman said.
In February, Egyptian and French naval and air forces launched joint military exercises in Egypt dubbed Ramses 2022.