25 Jul 2017
IDE launches its novel Hybrid GENAIRCON System for Military Vehicles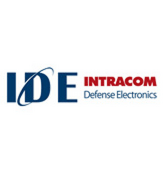 IDE (INTRACOM Defense Electronics) released its new innovative product under the name Hybrid GENAIRCON. The System's technology is based on IDE's HEPS product series (Hybrid Electrical Power Systems) and provides a fully integrated solution for military vehicles, incorporating a Hybrid Auxiliary Power Unit, an advanced Energy Storage System and a Vehicle Environmental Control System, managed by intelligent central control.

This product launch coincides with the contract signed between IDE and BAE Systems, where IDE will be integrating the Hybrid GENAIRCON into M109 platforms of the Hellenic Armed Forces, expected to be completed within 2017.

Hybrid GENAIRCONs provide the embedded user-activated functionality of "True Silent Watch", considered to be of significant value to all types of military vehicles and in particular to those called to operate in reconnaissance, intelligence, command & control missions and covert operations, where controlled thermal and noise trace is important.