25 Oct 2021
In Pics: Egypt, Sudan continue "Guardian of the South-1" military drill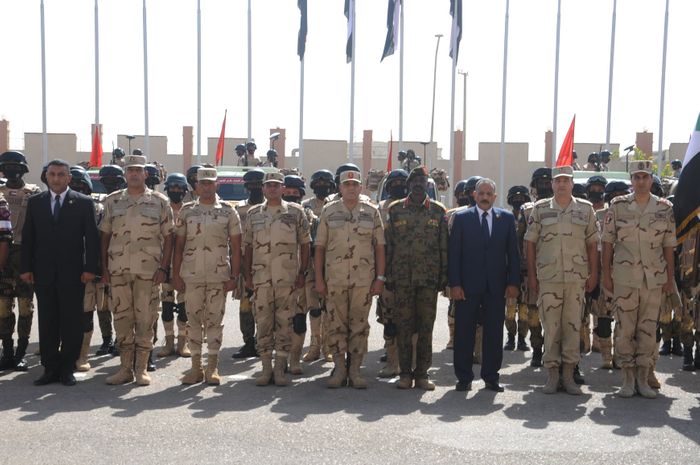 CAIRO – 25 October 2021: The Egyptian -Sudanese military exercise, dubbed "Guardian of the South-1" that kicked off on October 19, still taking place at Mohamed Naguib Military Base.
The exercise, which kicked off last week is expected to last until October 29, with the participation of groups military personnel of the Egyptian and Sudanese border guards.
Participating troops attended a number of lectures and performed some practical training aimed at unifying concepts and enhancing skills to boost the troops' ability to secure borders and combat smuggling, infirtlation, and illegal migration activities, making use of state-of-the-art systems and equipment.
The joint drill is one of several exercises executed by the Egyptian and Sudanese armed forces recently, including joint aerial exercises "Nile Eagles 1" in November 2020 and "Nile Eagles 2" in March and April 2021, to share expertise and enhance military cooperation.