Inzpire Limited Launch Training Academy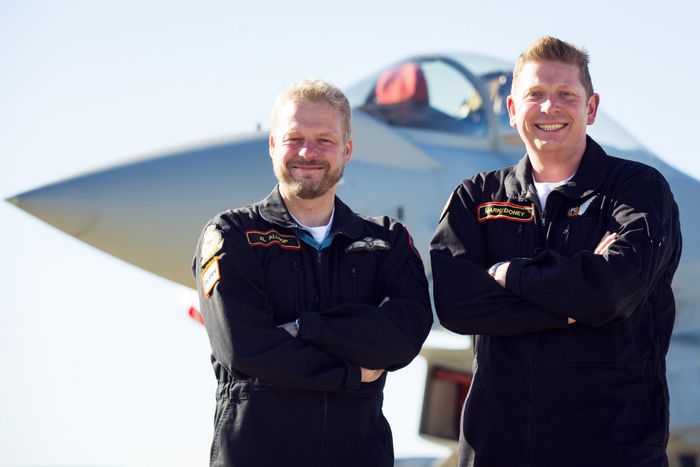 Inzpire's Training Academy has been established to provide training solutions for both military and civilian customers, and will fulfil training requirements that have been identified through carefully targeted training needs analysis.
Inzpire is already embedded within frontline military training in the UK, and has been delivering training to personnel from all three services for the last decade. Inzpire's experts provide training needs analysis to the Joint Intelligence Training Group at Joint Force Command Chicksands, whilst the company's human factors and safety experts work in close partnership with the RAF Human Factors Centre to design, develop and deliver interactive training that focuses on increasing performance not only for aircrew but maintenance personnel and support services.
With training experts embedded within a number of Royal Air Force Squadrons, Inzpire's experience is current and fulfils today's military operational requirements. The company has a cohort of aviation and air warfare experts at the cutting-edge of training delivery at the Royal Air Force's Air Battlespace Training Centre and Air Warfare Centre, as well as at RAF Coningsby where their personnel support the Qualified Weapons Instructor Team on 29 (R) Squadron.
Inzpire has used its extensive experience to create a suite of 'off the shelf' training courses that can be attended by both military and civilian students worldwide.
With a unique focus on flexibility, the Training Academy concept uses all of the company's up-to-date experience to focus on putting customers' needs at the heart of training provision. Inzpire's instructors will deliver training at any UK or international location to suit the requirements of those studying. Almost all of the courses offer adaptable modules, which can be designed by Inzpire's expert instructors based on the desired outcomes of those studying. Some of the courses, including the Airmanship and Human Factors for Frontline Military Aircrew course, will be entirely bespoke to the customer, and will be built by Inzpire's subject matter experts in accordance with students' training needs.
Al Whittle, Inzpire Chief Operating Officer, said: "Collectively, Inzpire's instructors have thousands of years training experience to fall back on. This experience has taught us that the very best learning happens when the instructor flexibly brings a syllabus to life in a location of the customer's choosing. That is exactly what Inzpire's Training Academy will deliver; adaptable learning, in a flexible location".
Jonny Priest, Inzpire Deputy Chief Operating Officer, said: "Inzpire is and has been at the forefront of military training in the UK for the last decade. Our day-to-day involvement in the delivery of operational services and training across a wide range of domains, means that Inzpire personnel are as current in their knowledge as their military Whole Force counterparts. This contemporary knowledge ensures that students learning at the Inzpire Training Academy will benefit from industry-leading knowledge, providing them with all of the skills required for serving in cutting edge military or commercial environments."
The training courses available through the academy will deliver the most current information in the following subject areas:
· Electronic Warfare
· Cyber Operations
· Training Delivery and Development
· Air and Space Operations
· Human Factors and Safety
· Helicopter Flying Training
· Intelligence, Surveillance, Target Acquisition and Reconnaissance (ISTAR)
· Unmanned Operations
· Counter-Terrorism Operations
· Strategic Communications
· Intelligence, Counter-Intelligence and Security
· Air-Land Integration