08 Nov 2018
Jammer Systems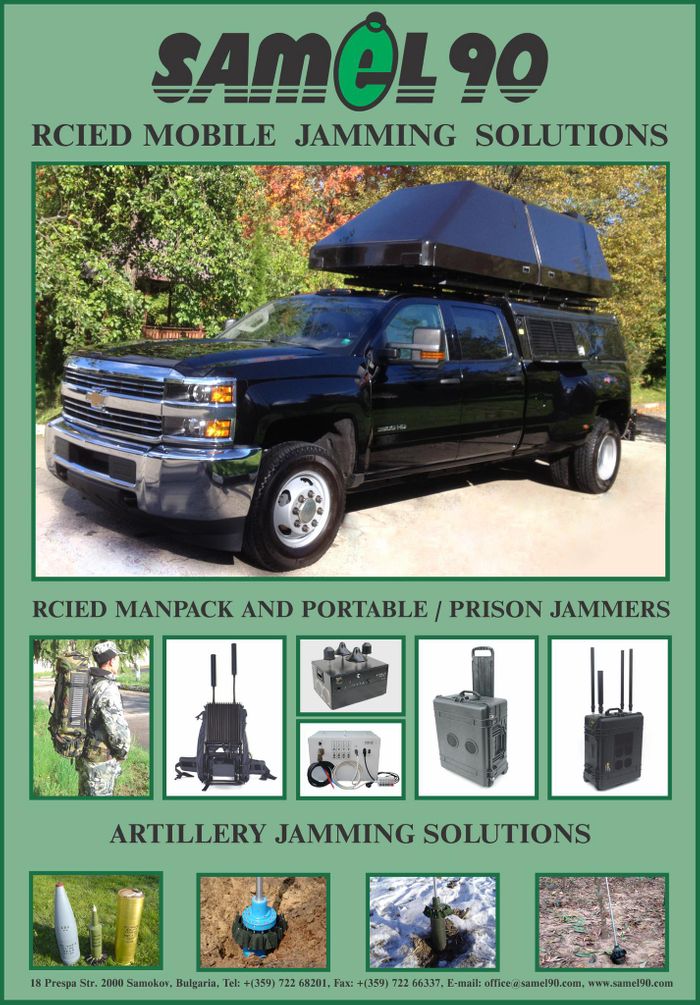 At Show SAMEL-90 PLC will present some of its most popular defence products:
1. Samel-90 Wide Range of Radio-jammers (Manpack, Portable and Stationary).
There are different types of manpack, portable and stationary jammers for protection against remote controlled Improvised Explosive Devices (IED). They can protect single or group of moving objects, groups of people, cars and/or other small area targets.
2. Samel-90 Vehicle Mounted Radio-jammer - designed to protect against radio frequency controlled improvised explosive devices or other such devices.
The jammer consists of a number of different transmitting modules that operate independently. Each module jams a specific frequency band, and combining modules allow a range of frequency bands to be jammed.
Samel-90 (Stand 1371) is showcasing SVJ-2600 mobile jammer, claimed to be the world's biggest. This jammer is displayed on a pickup truck and operates on the 20-6,000 MHz frequency band. 42-44 frequency sub-bands are operated by remote control unit installed inside the vehicle.
The range of Samel-90 radio jammers are designed to protect against remote controlled improvised explosive devices (IED's) aimed at individuals or a group of moving objects, people or other small targets.