18 Jun 2020
Joint Egyptian-Spanish naval exercise conducted in Red Sea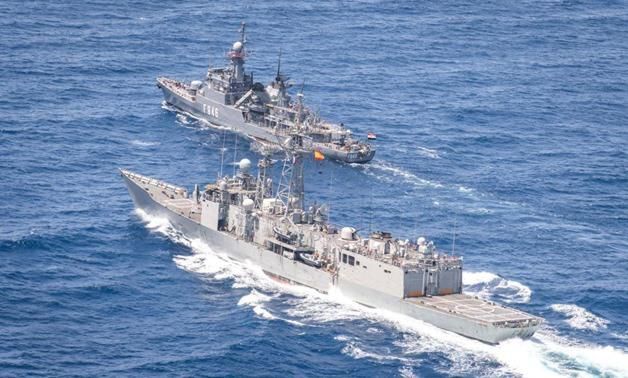 CAIRO, 18 June 2020: Egyptian and Spanish naval forces have conducted a joint naval exercise in the Red Sea, Thursday.

The Egyptian frigate "Suez" and the Spanish frigate "SANTA MARIA" took part in the war game hosted by Berenice Military Base in the Southern Fleet's zone.

The training reflected the high competitiveness and fighting capabilities, as well as the combating readiness of the Egyptian naval troops.

The exercise featured air defense drills against hostile aerial targets, along with maritime attack deterrence formations and a re-supply drill.

Berenice is the largest military base in the Red Sea, the Middle East and North Africa and the second of its kind in Egypt.

On January 22, Activities of the maritime exercise, "Morgan-16", were launched in the Red Sea between the Saudi Royal Navy and the Egyptian Naval Forces. The drills will last for several days.

The "Morgan-16" exercise falls within a series of joint exercises between the two countries, and includes many exercises that enhance maritime security measures in the region.

Several Arab and African countries participate in the exercise as observers.

In the same month, The Egyptian naval forces conducted a large-scale amphibious exercise in the Mediterranean Sea.

The Egyptian naval forces used French-manufactured Mistral class helicopter carrier, which is known as ENS Gamal Abdel Nasser, Gowind-class corvettes, Perry-class frigates, and 209-class diesel-electric attack submarine, said the Egyptian Ministry of Defense in a statement.

A number of forces of the anti-submarine units and special naval forces participated in the exercises, the statement added, noting that various types of helicopters such as F-16, Apache, Chinook and Kamov were used by air forces in the drills.