24 Jul 2023
L3Harris to supply AN/SPS-48 land-based air-surveillance detection and tracking radar for Egyptian military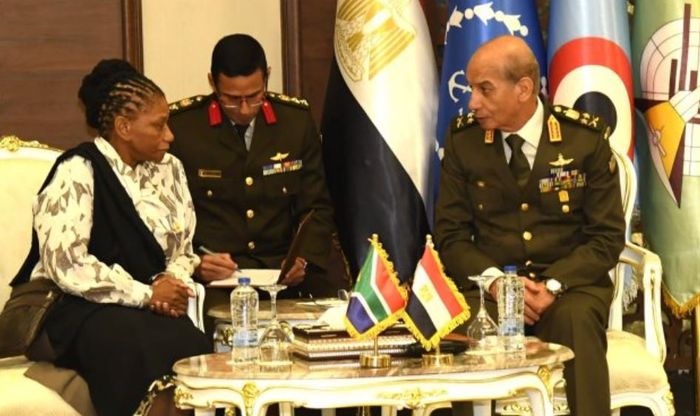 U.S. Navy leaders needed a sophisticated air-surveillance radar system to detect a wide variety of airborne threats for the government of Egypt. They found their solution from the L3Harris Technologies facility (formerly ITT Gilfillan) in Van Nuys, Calif.
Officials of the Naval Sea Systems Command in Washington announced a $10.5 million order to L3Harris on Thursday for supplies and services for the Land Based Radars refurbishment of AN/SPS-48, involving foreign military sales to Egypt.
The SPS-48 land-based surveillance radar is a long-range 3-D RF and microwave sensor for fixed and transportable land-based applications. It detects and tracks airborne targets, queues weapons systems, and provides hazardous weather detection and display.
The radar has transmitter power, beam spacing in elevation and azimuth, pulse rates, and instrumented range that are configurable. The contract has options that could increase its value to $14.6 million.
The SPS-48 offers a low-maintenance frequency-scan antenna, high-performance solid-state transmitter, superhetrodyne receiver with digitally controlled frequency synthesizer, and Doppler signal processor—monitored by an integrated built-in-test (BIT) system. The radar can detect and track threats from high-altitude ballistic missiles to low-flying cruise missiles and aircraft.
The shipboard version of the AN/SPS-48 air-search radar are for U.S. Navy aircraft carriers and amphibious assault ships. The electronically scanned array air-search 3D radar system first deployed in the 1960s as the primary air-search sensor for anti-aircraft warships.
These systems were reused in the 1980s on aircraft carriers and amphibious ships to direct targets for air defense systems like the Sea Sparrow and RIM-116 surface-to-air missiles.
In recent years versions of the AN/SPS-48 have been upgraded as part of the AN/SPS-48 Radar Obsolescence, Availability Recovery (ROAR) program. The AN/SPS-48G progressively has been replacing the AN/SPS-48E, starting in 2011 and continuing through 2028.
For more information contact L3Harris Technologies online at www.l3harris.com, Naval Sea Systems Command at www.navsea.navy.mil, or the Egyptian Ministry of Defense at www.mod.gov.eg.