27 Sep 2018
Lieutenant General Mohamed Zaki, Commander-in-Chief of the Armed Forces, Minister of Defense and Military Production, meets the military commander of the Islamic Military Coalition to Combat Terrorism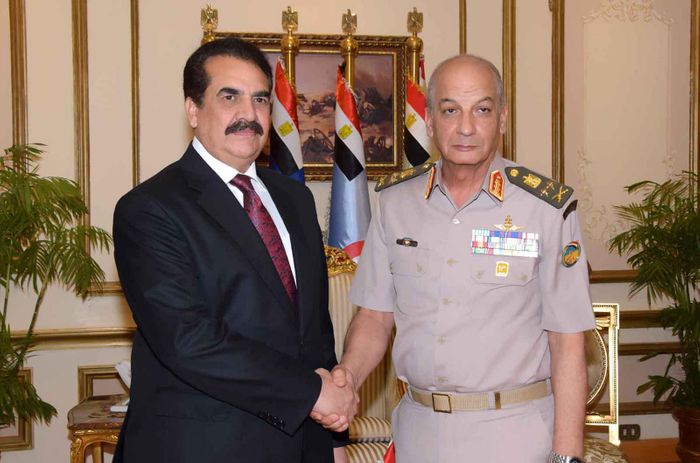 Lieutenant General Mohamed Zaki, commander-in-chief of the armed forces and the Minister of Defense and Military Production, met with lieutenant general Raheel Sherif, the military commander of the Islamic Military Coalition to Combat Terrorism and his accompanying delegation currently visiting Egypt.
During the meeting, the two sides discussed the current regional and international developments and challenges witnessed in the region and efforts to eliminate terrorism to achieve peace and maintain security and stability in the region.
The Commander-in-Chief praised the active role played by the coalition in the fight against terrorism and the elimination of extremism, stressing the need for continued cooperation to confront all threats to the security and safety of the Middle East.
For his part, the military commander of the Islamic Military Coalition for Combating Terrorism expressed his full appreciation to Egypt, praising the efforts of Egypt and the armed forces in fighting terrorism, especially the comprehensive operation "Sinai 2018".
The meeting was attended by a number of leaders of the armed forces.
Source